As we prepare to hear the stories, read the words and see the images of our school's history, may we acknowledge the Indigenous people of this land, and recognise their continued custodianship and connection to the land, water and community. We pay our respects to their Elders past, present and emerging, and we extend that respect to all Aboriginal and Torres Strait Islander people everywhere. May we walk gently on their land.
"We are filled with pride and honour to be celebrating our school's one hundredth birthday in June this year. It's truly a remarkable milestone, one that we wouldn't have achieved so aptly without the unwavering care and commitment demonstrated by countless generations here on the beautiful Woy Woy Peninsula. We extend our heartfelt appreciation to each and every student, parent, carer, principal, teacher, staff member, sister of St. Joseph, parishioner, and volunteer who has contributed to our thriving school community throughout this remarkable century. Your invaluable support and dedication have been instrumental in our school continuing to grow from strength to strength, and for that, we are profoundly grateful. Without your involvement and belief in the importance of our school, we would not have reached this significant milestone." Principal Nicole Davies.
If we take a moment to step back-in-time, a lot was happening in Australia in 1922 when our school community was born. George V was the King of England, Billy Hughes was our Prime Minister, women were allowed to stand in Parliament in Tasmania for the first time, the Country Women's Association was formed, and very importantly Vegemite was for sale for the first time (what on earth did parents put in lunch boxes before then?). Motorcar sales were booming, so garage-additions to Californian Bungalows were the new thing, Radio and Picture Theatres flourished and the Sydney Harbour Bridge didn't exist!
Despite the tragedy of the proceeding decade, where 7% of our population was lost in the Great War and another 15,000 died from the Spanish Influenza, the 1920's brought with it positive change.  A fresh start and the suburban Australian dream pointed to a more hopeful future for many Australians.
Woy Woy Peninsula's population was growing in the 1920's – even then it was a little oasis all of its own. Popular local haunts included the Woy Woy Cinema and Post Office on Blackwall Road, a Mini Golf Course, the Roller-Skating Hall on the Esplanade at Ettalong and the Woy Woy Dance Pavilion. The Woy Woy Rail Bridge provided connection to Gosford.
St John the Baptist church opened in 1914. His grace Michael Kelly Archbishop of Sydney journeyed to Woy Woy to perform a blessing of the new Church with a mass celebrated by Father Fabian Dwyer (prior to 1914, Mass was held in private homes). A growing population necessitated the need for a school, and the Church was first used for a school in 1922 with classes of around 50 children. Outside Mass times, church pews were used as desks and cloth curtains hung to separate areas of the hall to facilitate lessons.
Sisters of St Joseph, who had arrived at Kincumber as early as 1887, commuted daily by train from Gosford to teach.  A house was bought in Victoria Road Woy Woy in the 1930's and became a convent for three resident Sisters. Between 1922-1950 the school began to burst into streams, quickly outgrowing the Church Hall. The school, in 1953, was divided into three purpose-built classrooms behind the church to accommodate its increasing numbers. An additional Kindergarten building was built in 1954 to take up to 100 children.
Reportedly, on one occasion the State Inspector called to inquire about the continuing school registration and asked, "How many acres do you have?" to which Dr Baker replied "Acres? We measure our property in inches." It was not long after this that movement was afoot to procure land for the relocation of St John the Baptist School to a bigger site. St John the Baptist Catholic Primary School was rebuilt on its present site at Dulkara Road Woy Woy in 1978 and was in operation in 1979.
Our continuous, strong community reputation has led us to where we are today. Proudly a thriving place of learning for 530 students, 56 staff, and hundreds of families, united in faith and supporting every student to reach their potential to contribute positively to society.
With children travelling from Kariong, Tascott, Point Clare, Umina, Ettalong, Booker Bay, Daleys Point, St Hubert's Island, Horsfield Bay, Phegan's Bay, Woy Woy Bay, Pearl Beach, Empire Bay and Bensville, as well as the surrounding areas of Woy Woy. Our school community thrives on the diversity and richness brought by families from various cultural backgrounds, weaving together a vibrant tapestry of experiences.
Saint John the Baptist is our school's patron saint.  John the Baptist, the greatest prophet of hope, has inspired us over this past century to show courage in times of adversity and persevere in the pursuit of our hopes and dreams. Through his example and inspiration, we derive our school motto: "Honour Through Faith." Our school is a place of dignity, compassion and high expectations where the presence of God underpins all we do and are.
Photo credits:
First St John the Baptist Woy Woy Church photograph is Broadhurst Copyright with permission from State Library of NSW, all other images courtesy of various community contributions.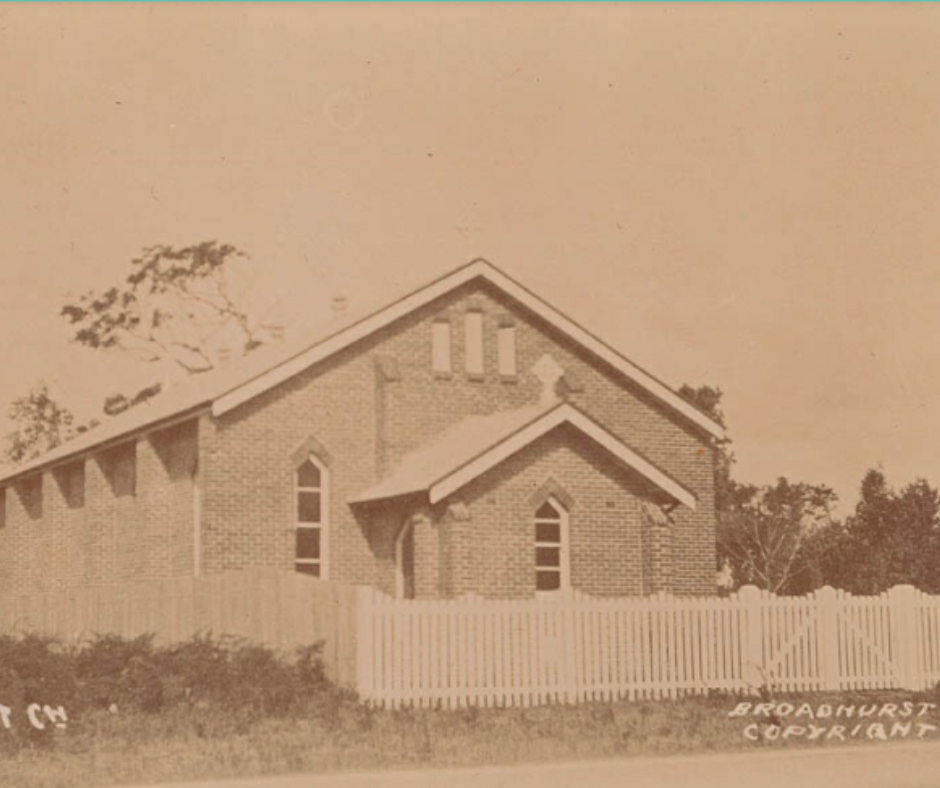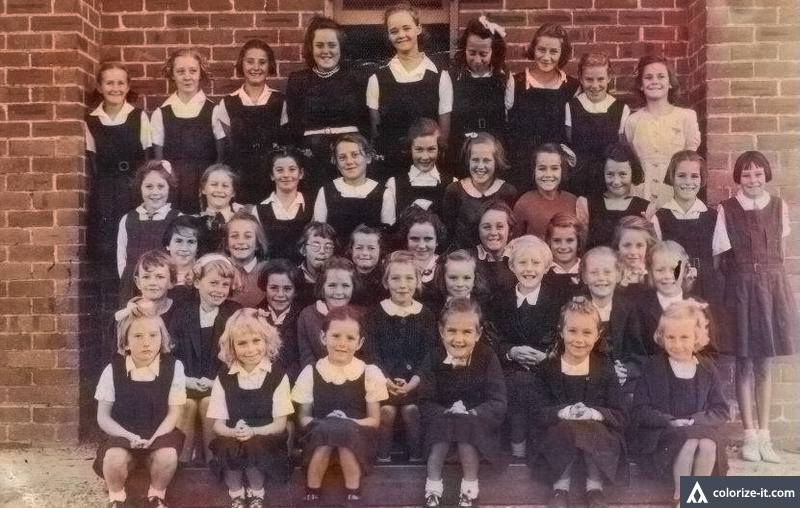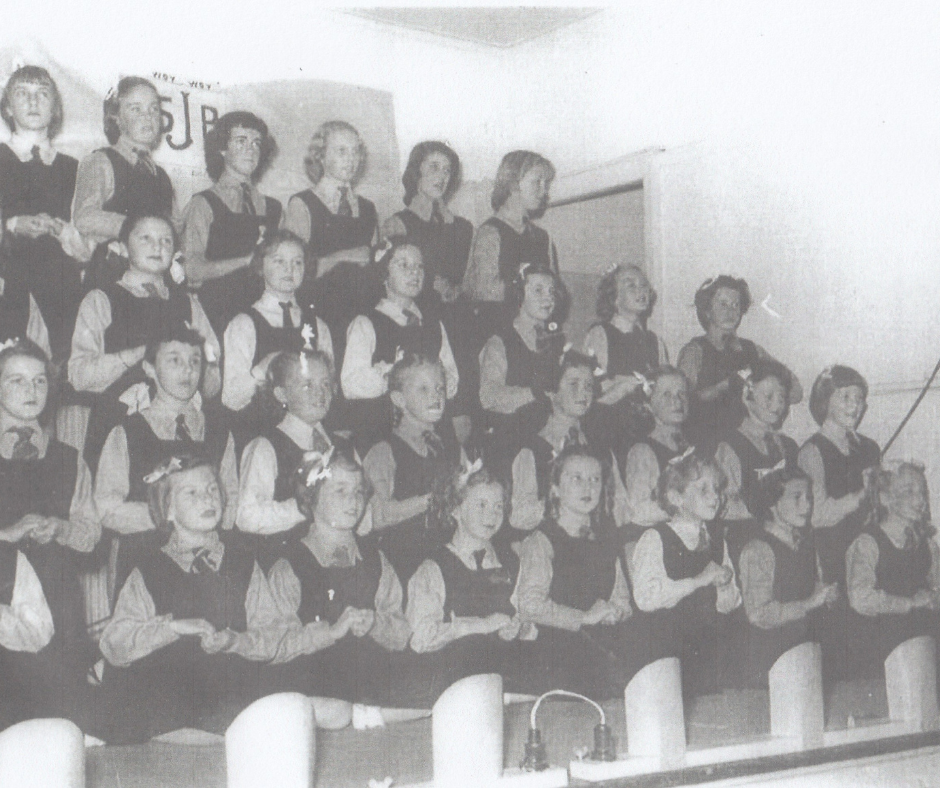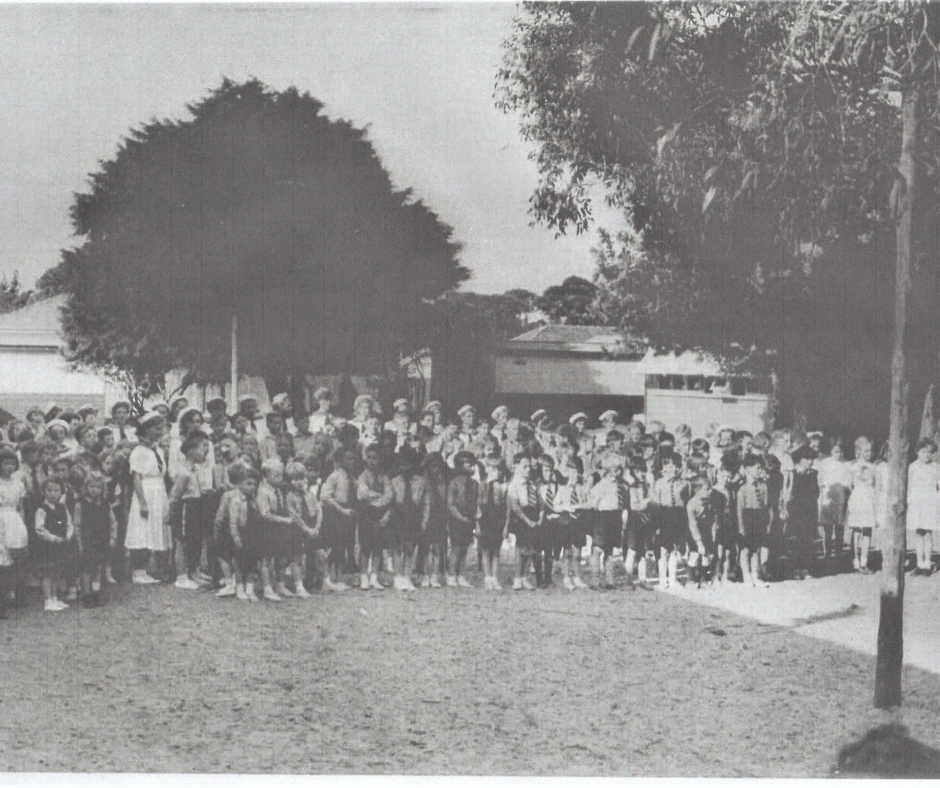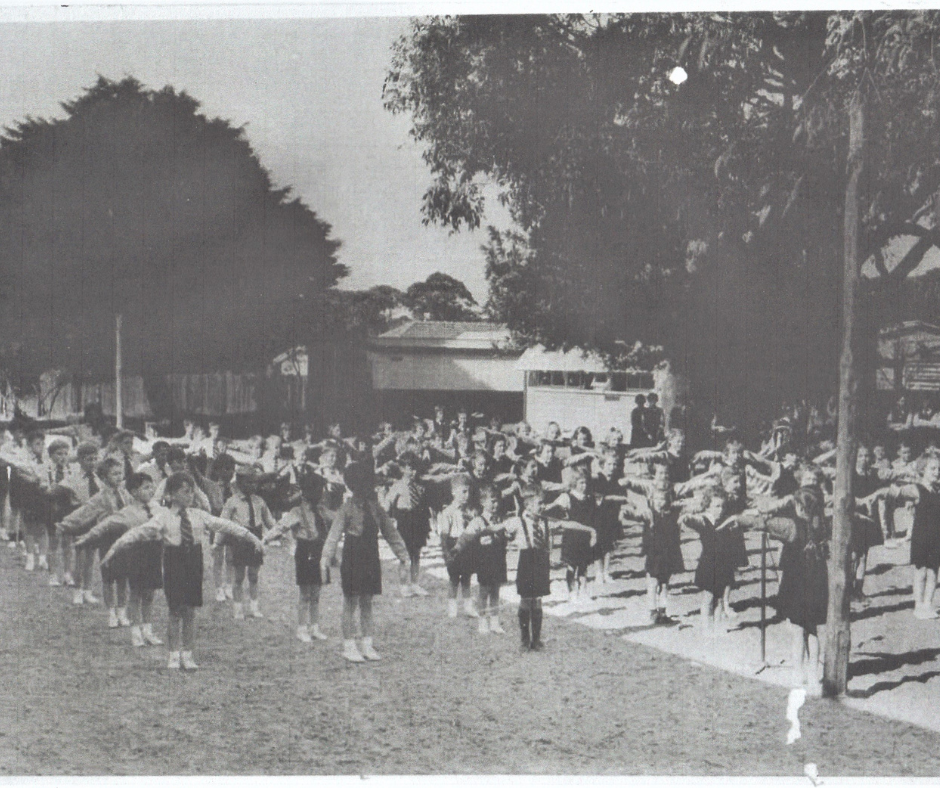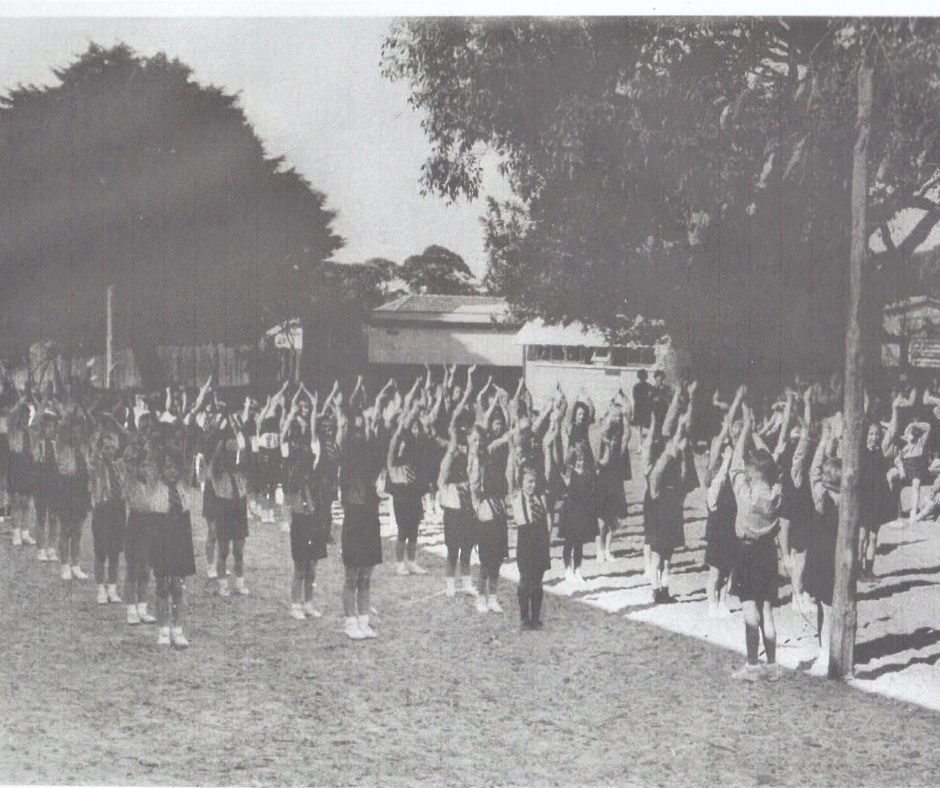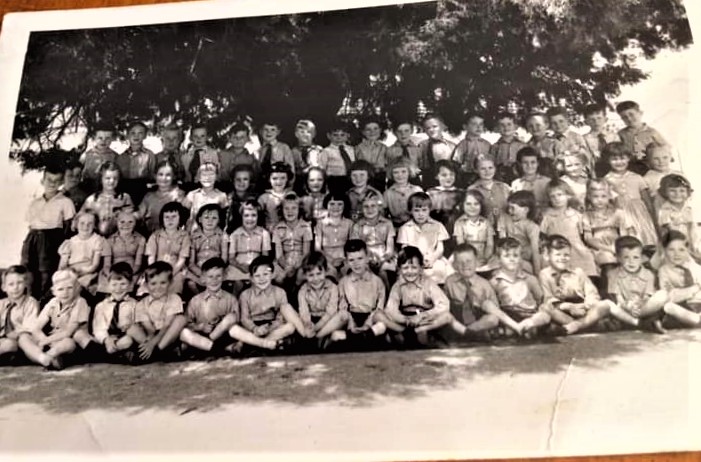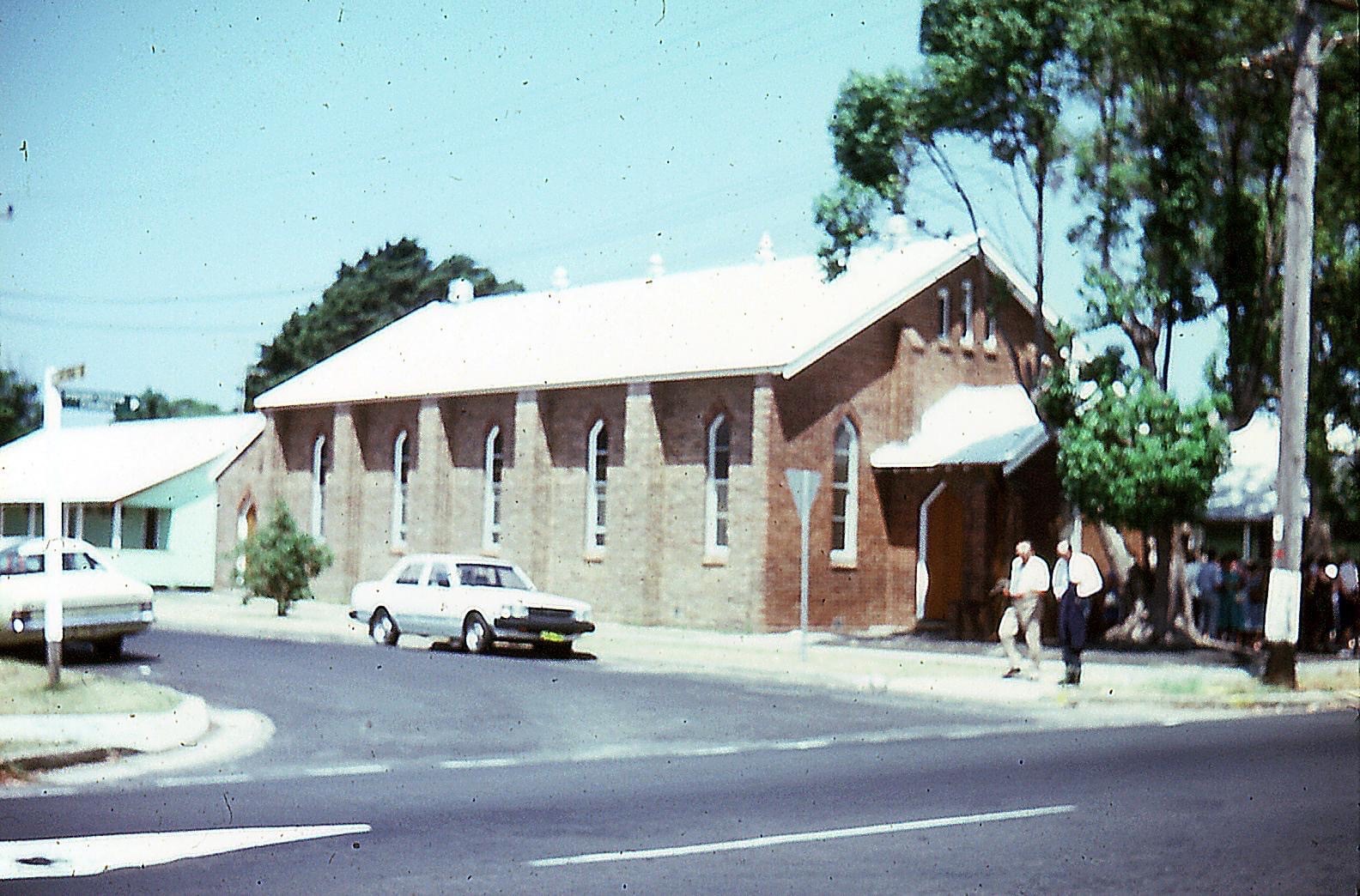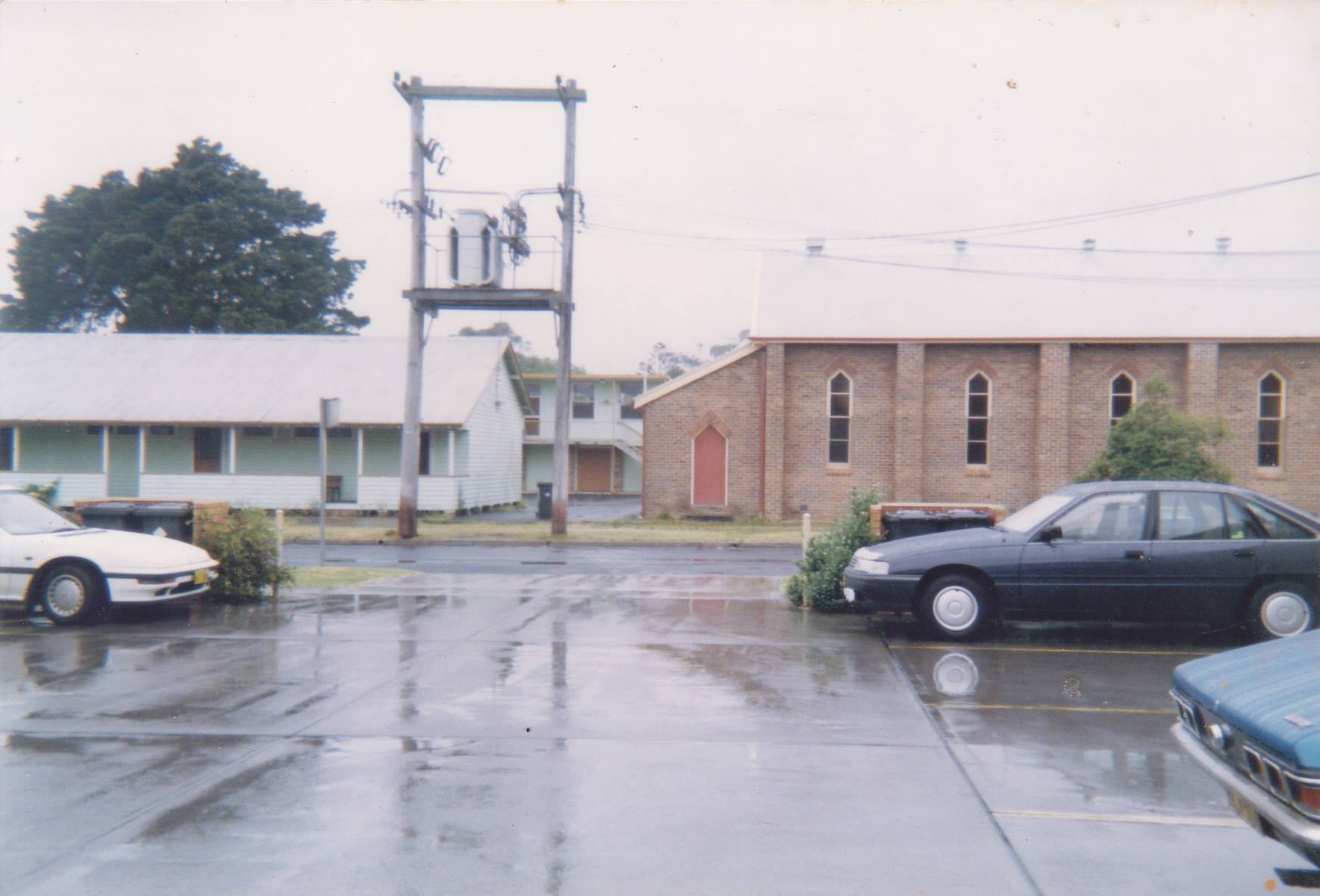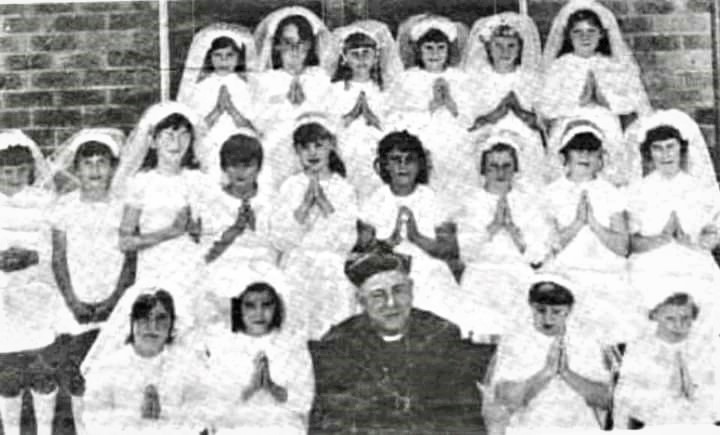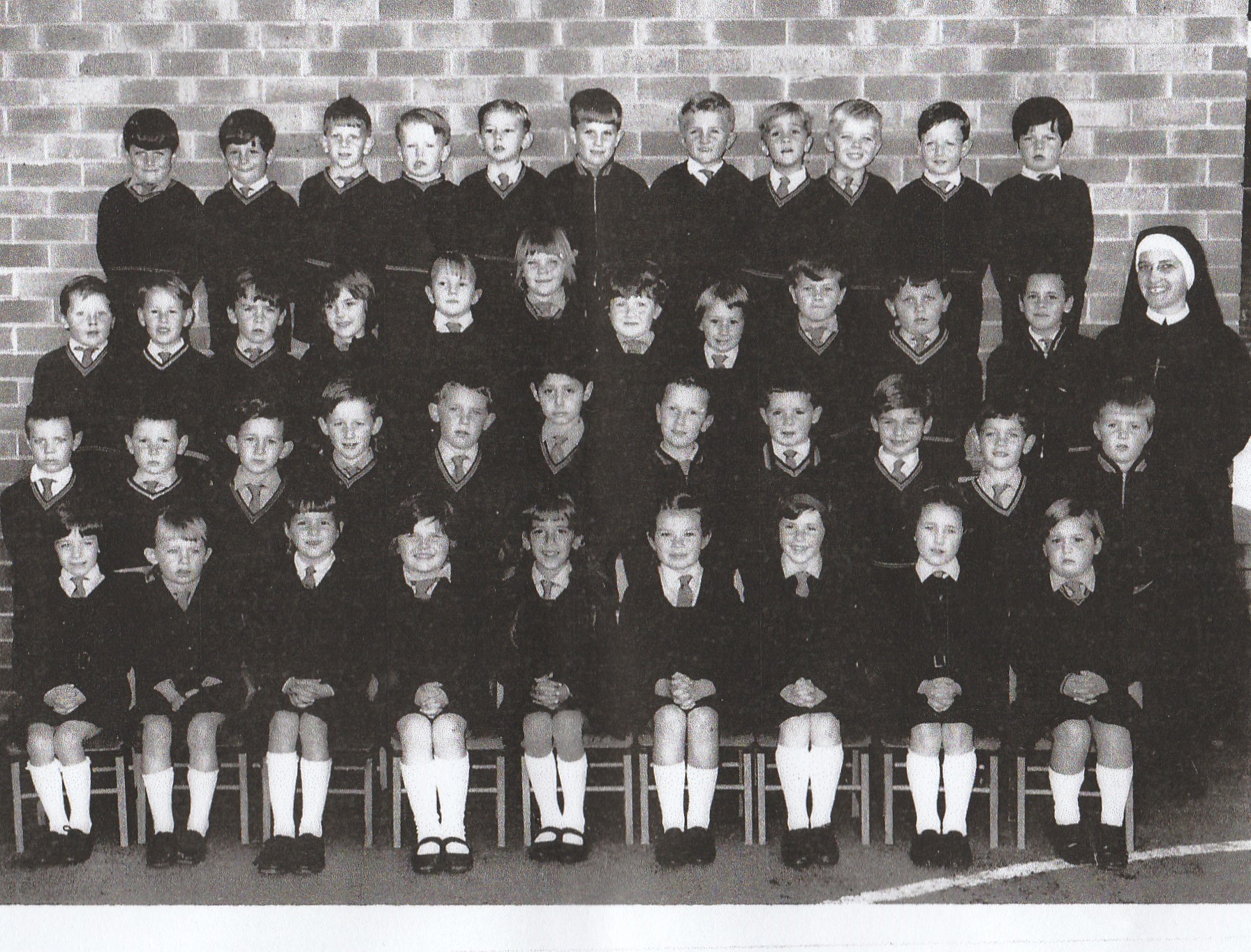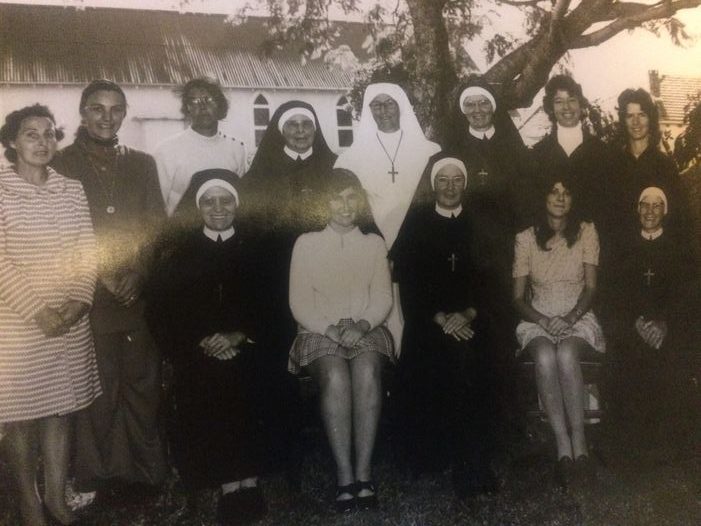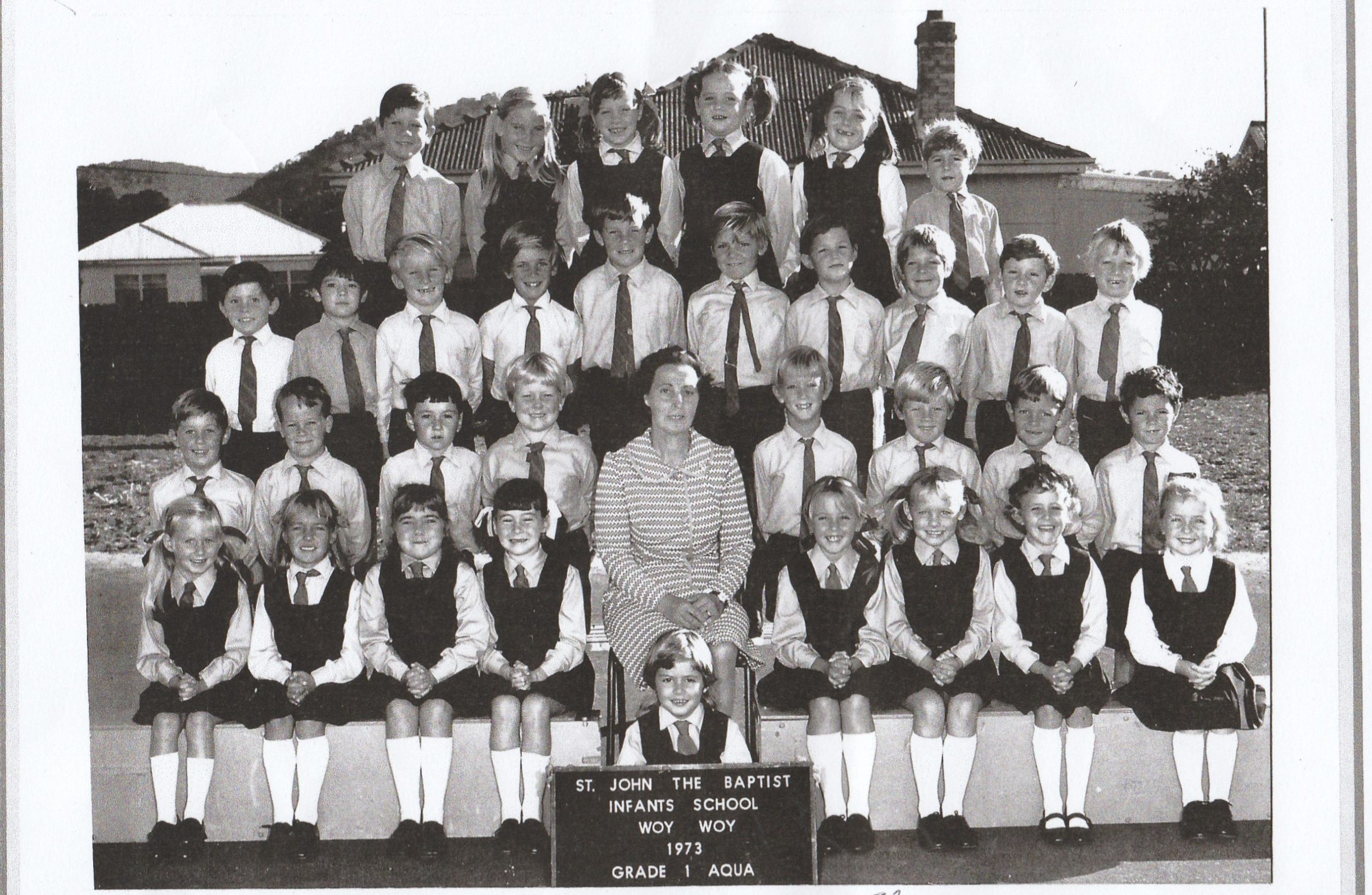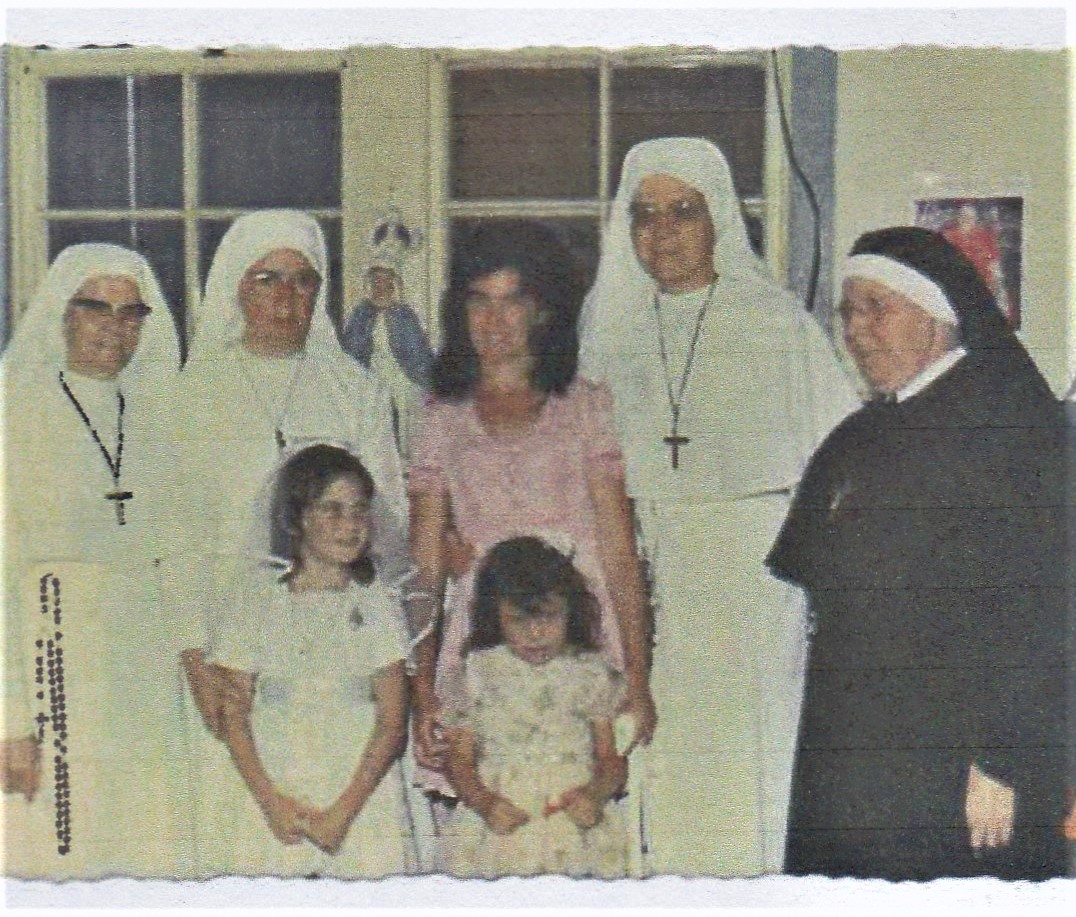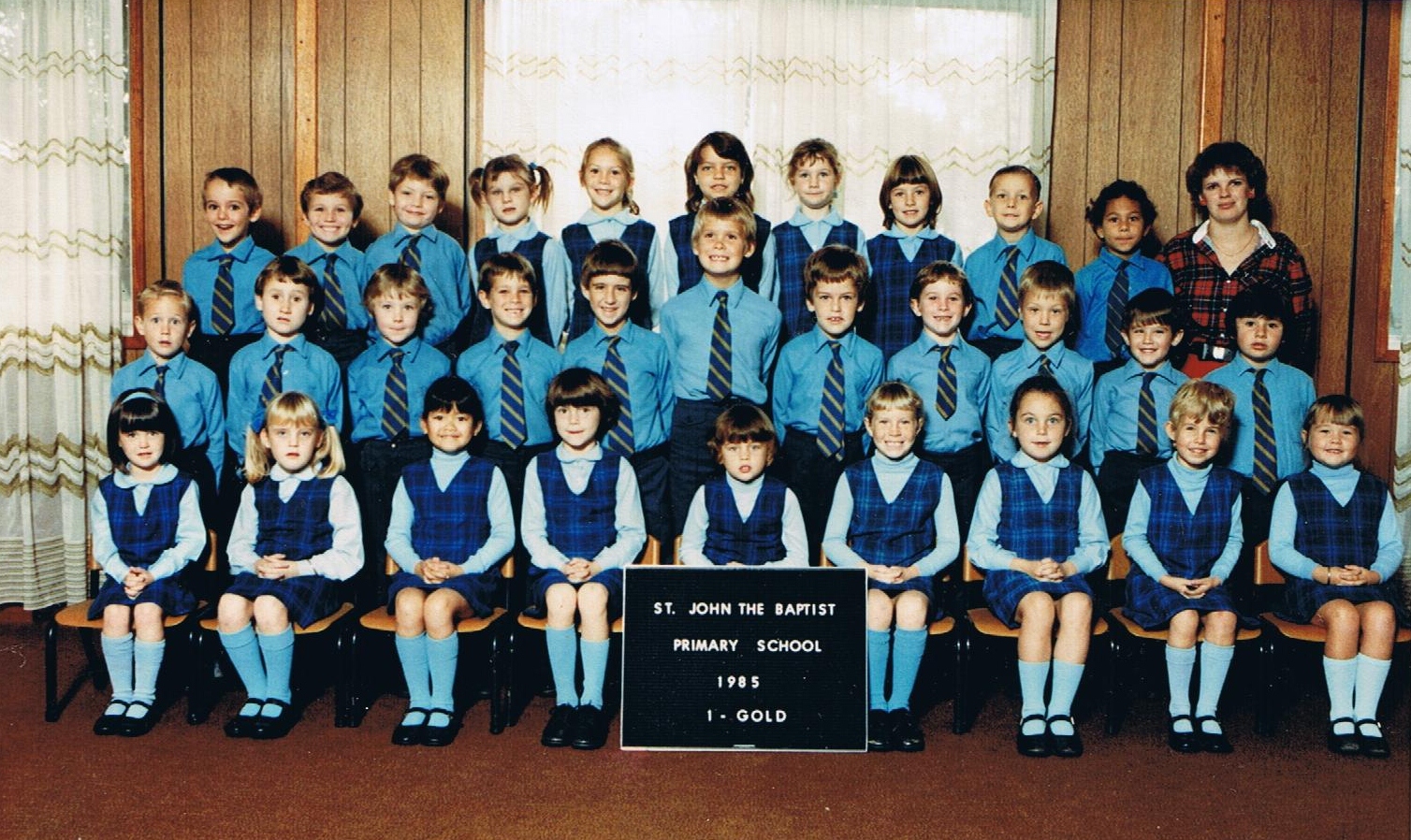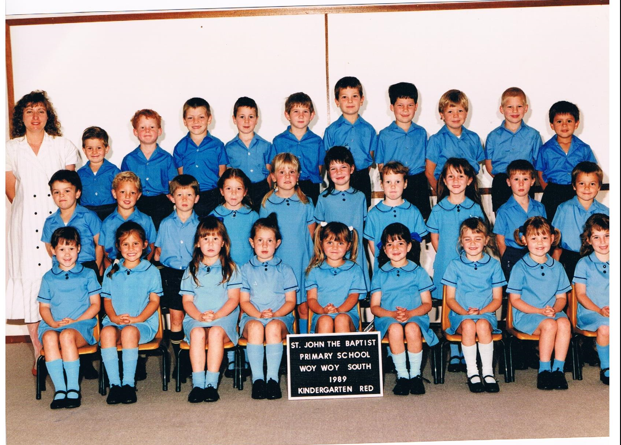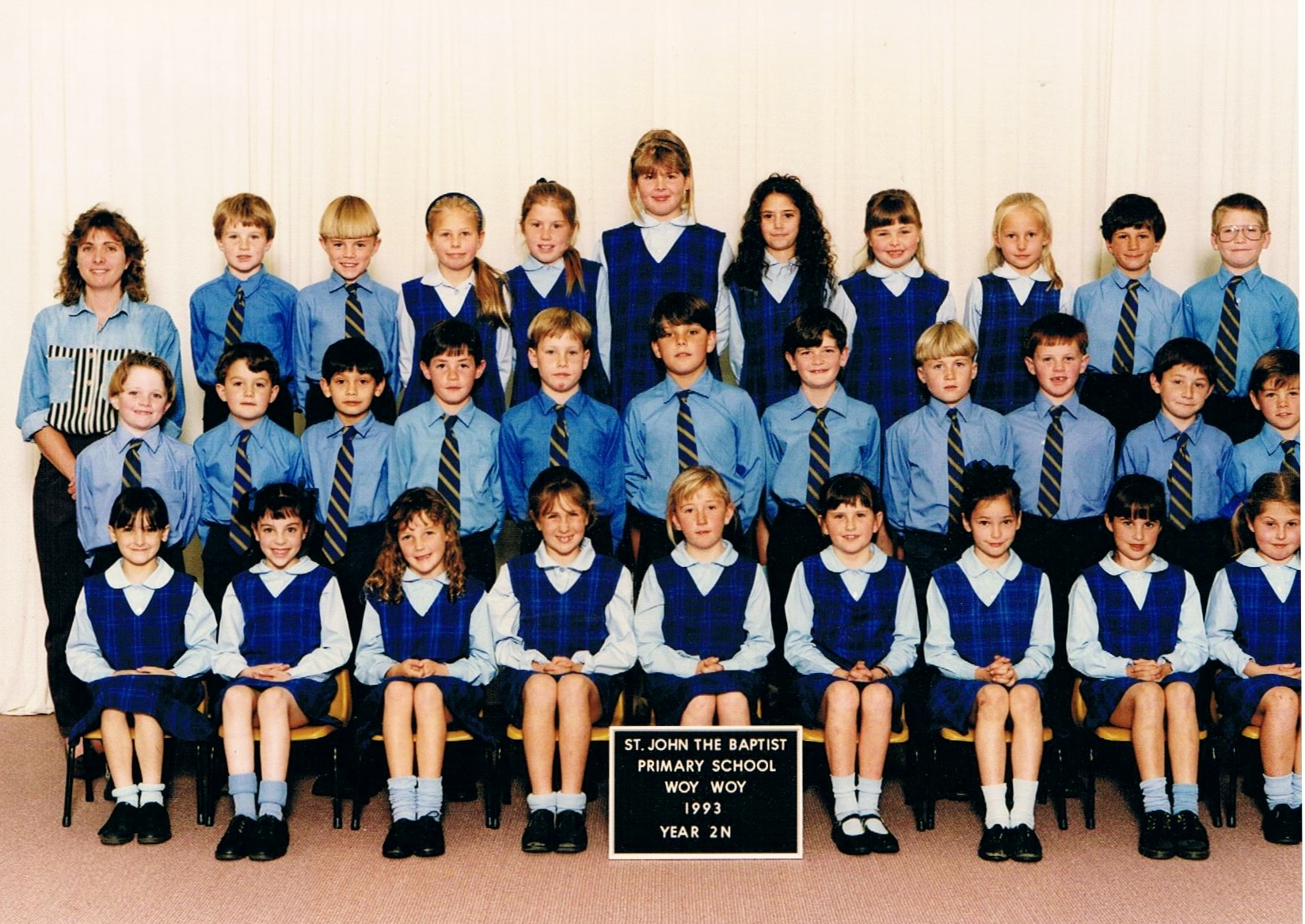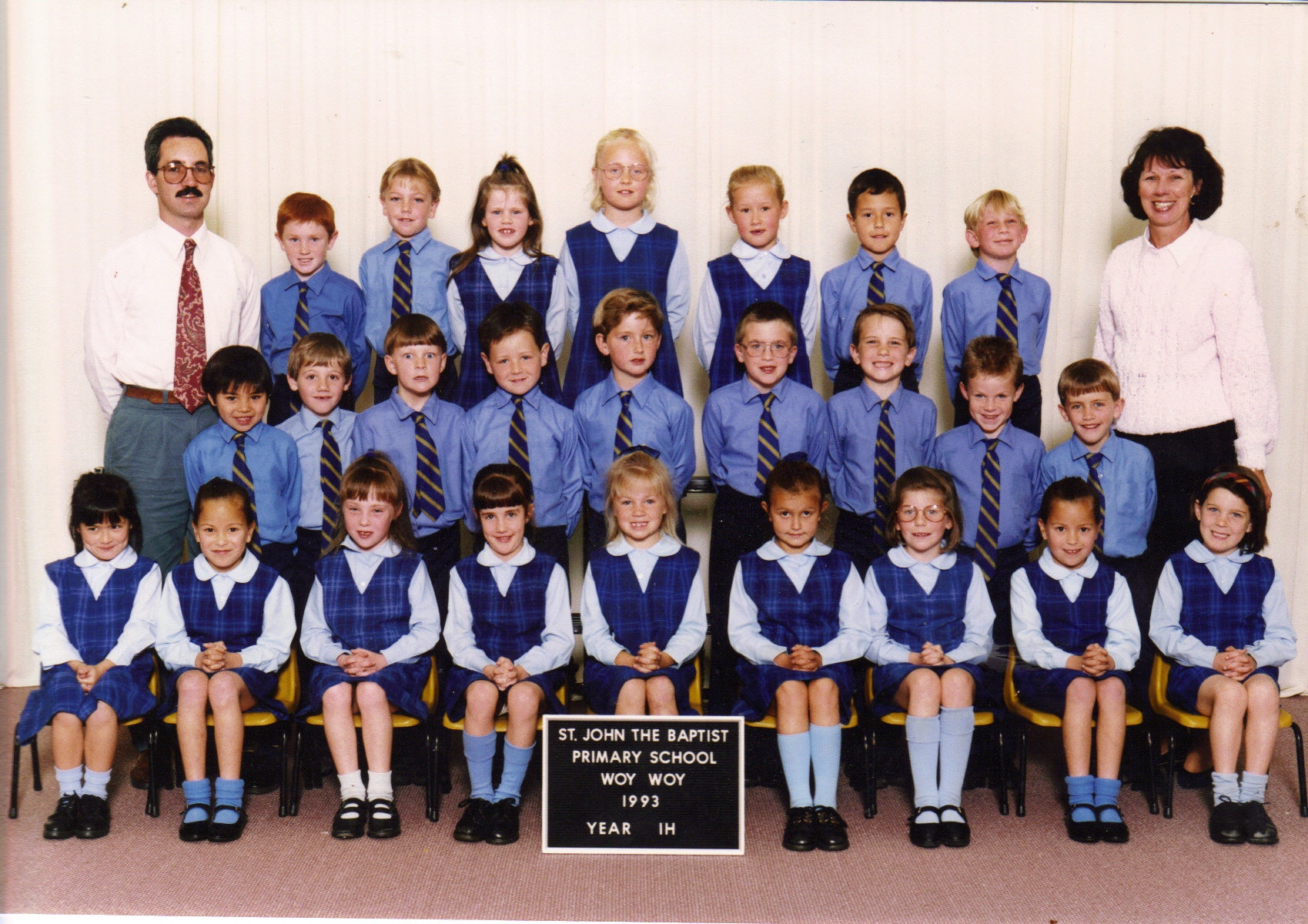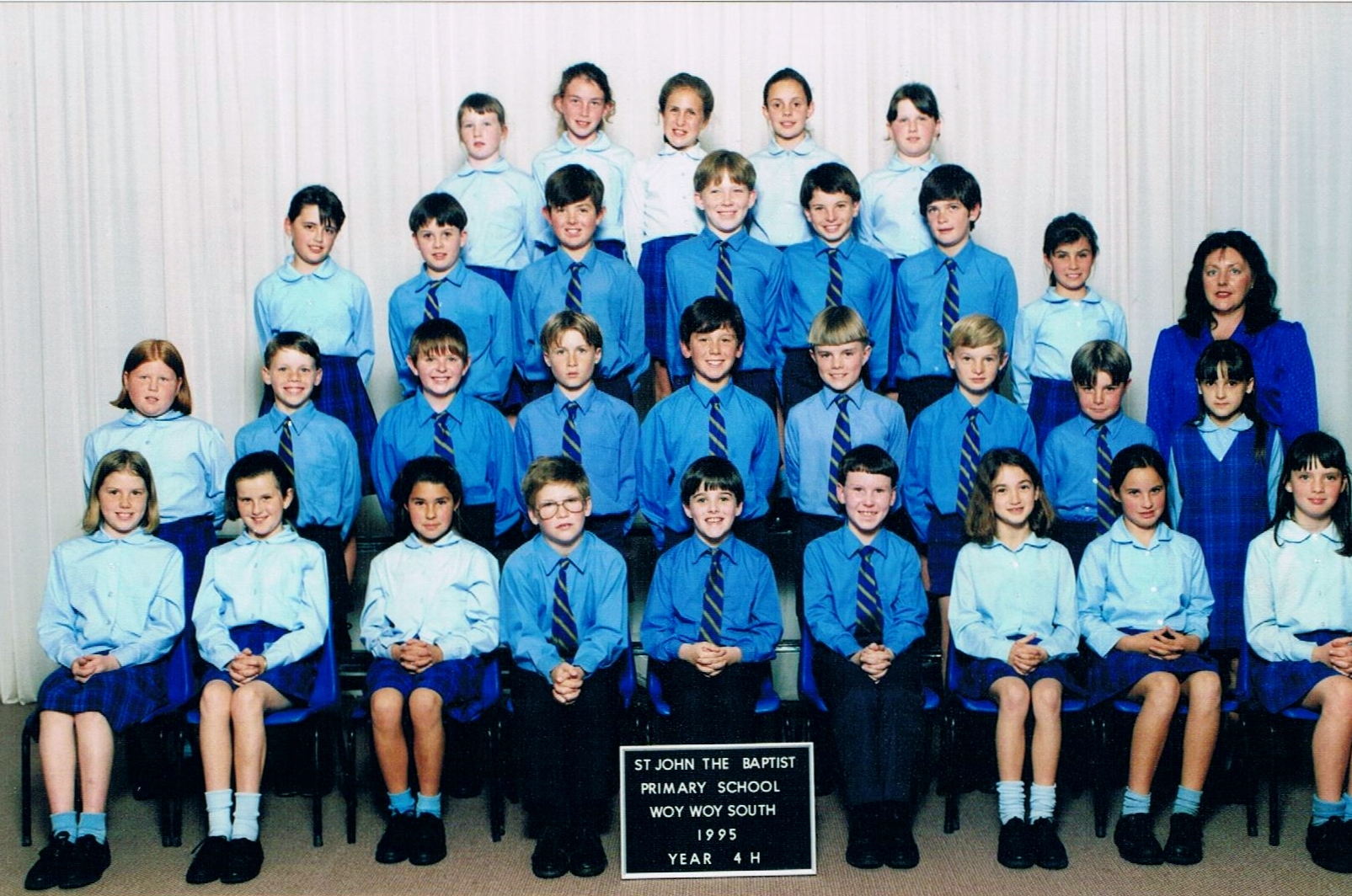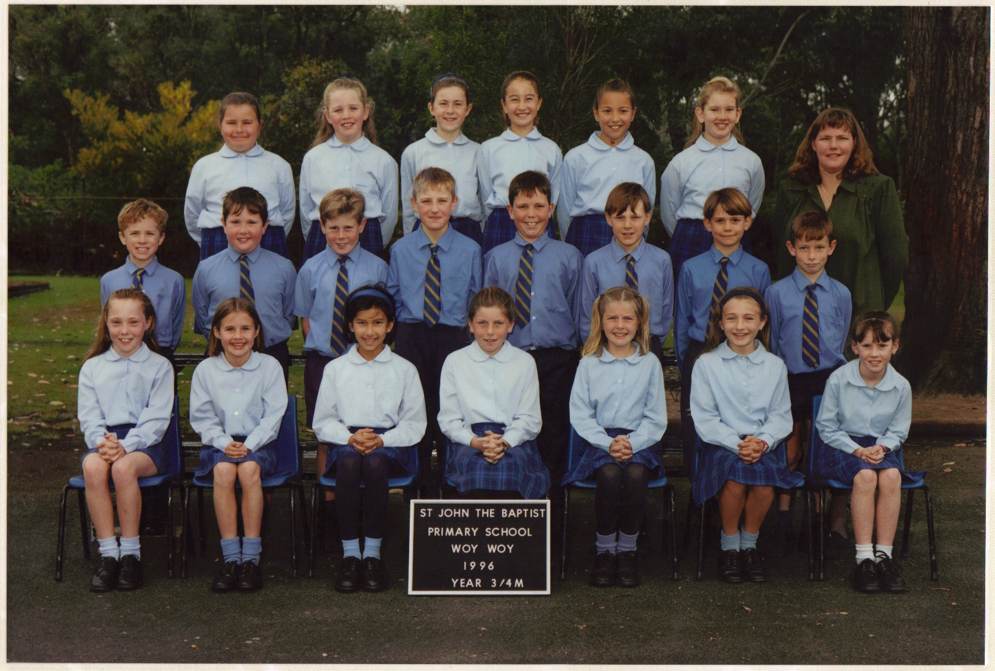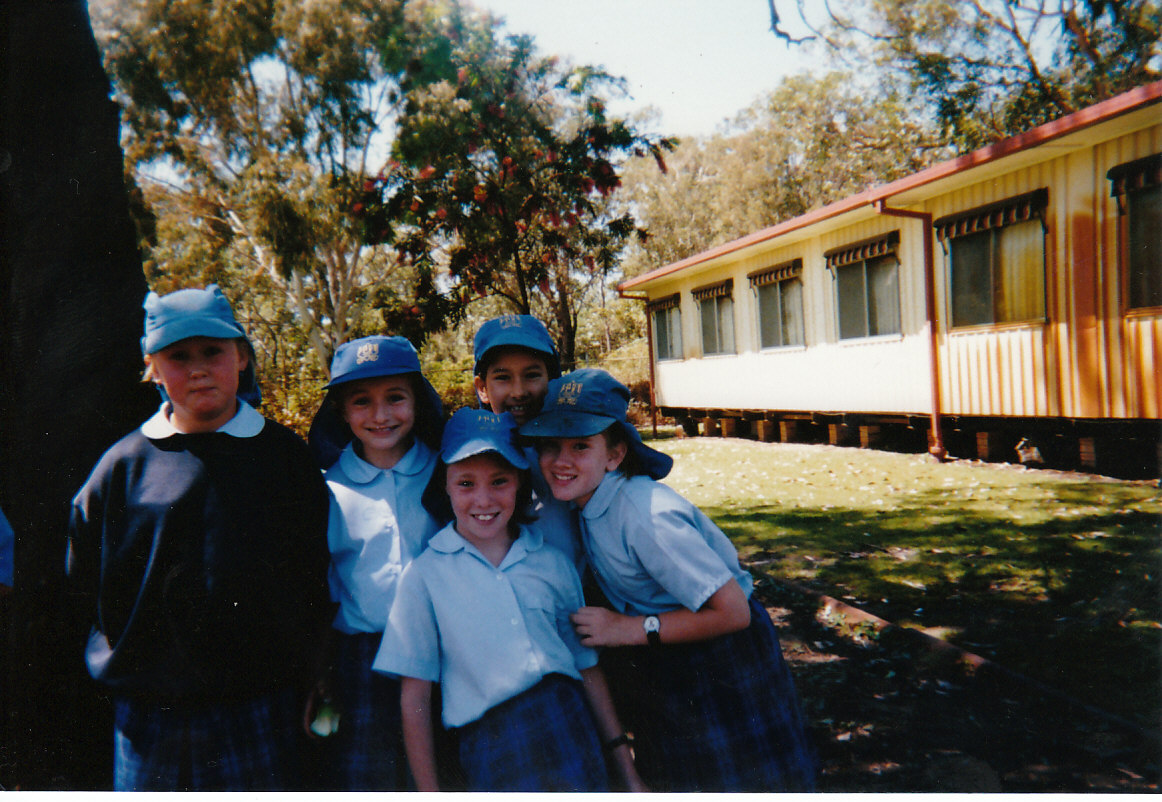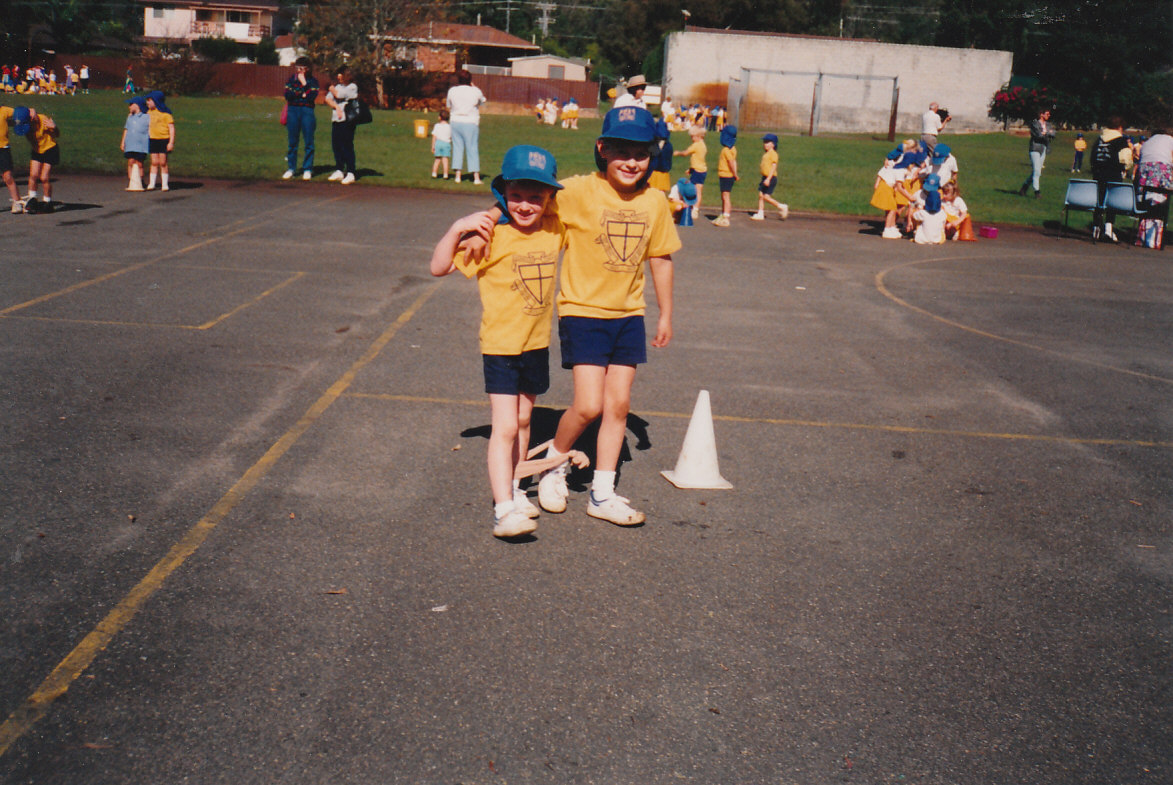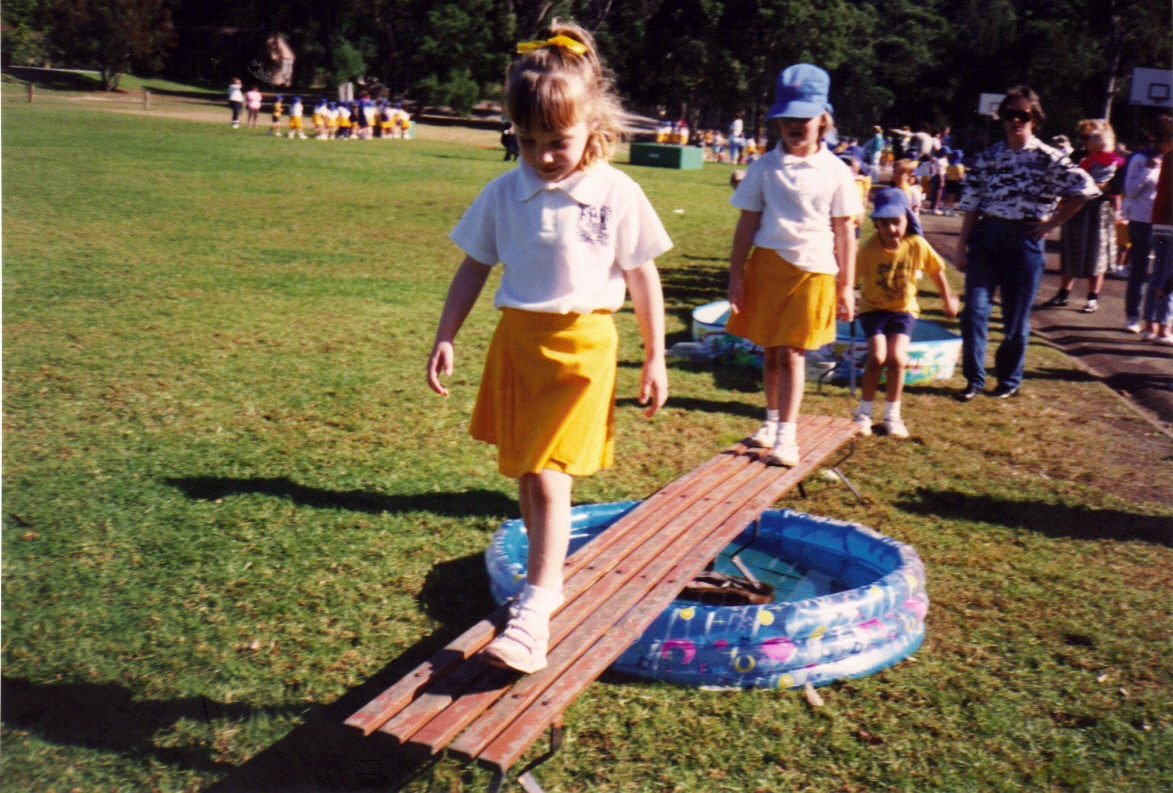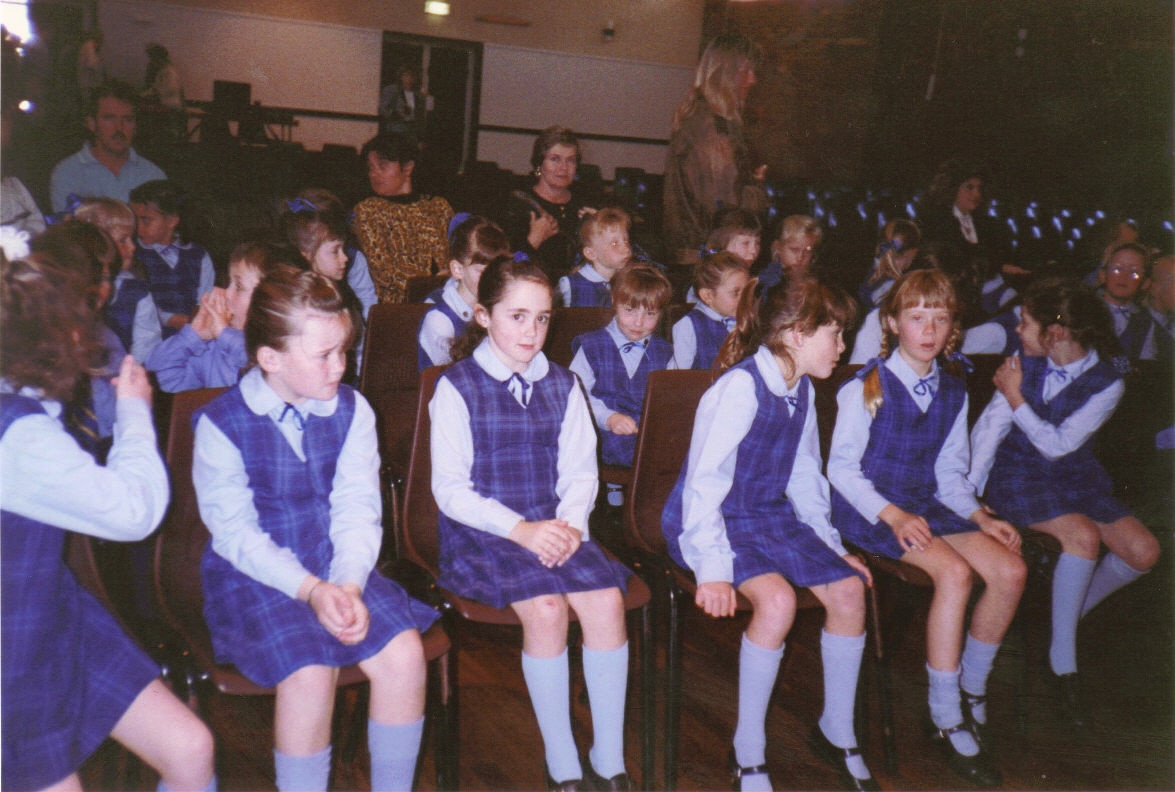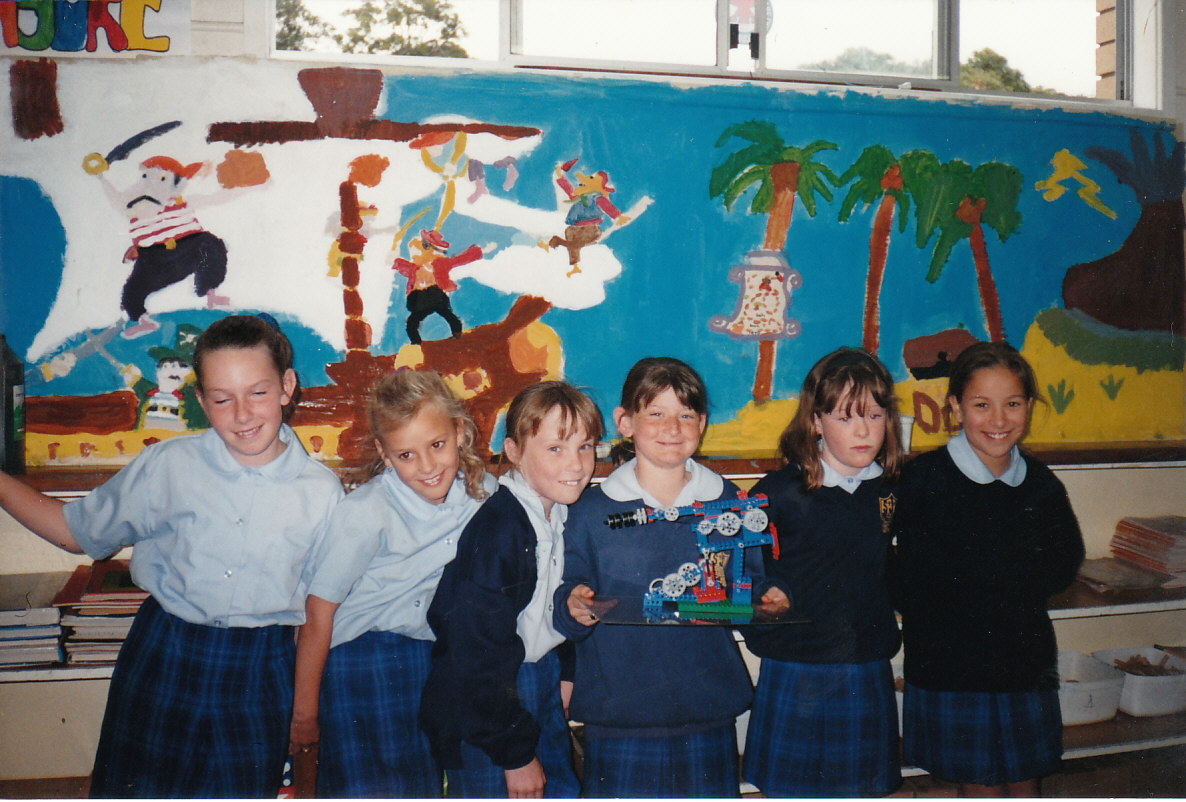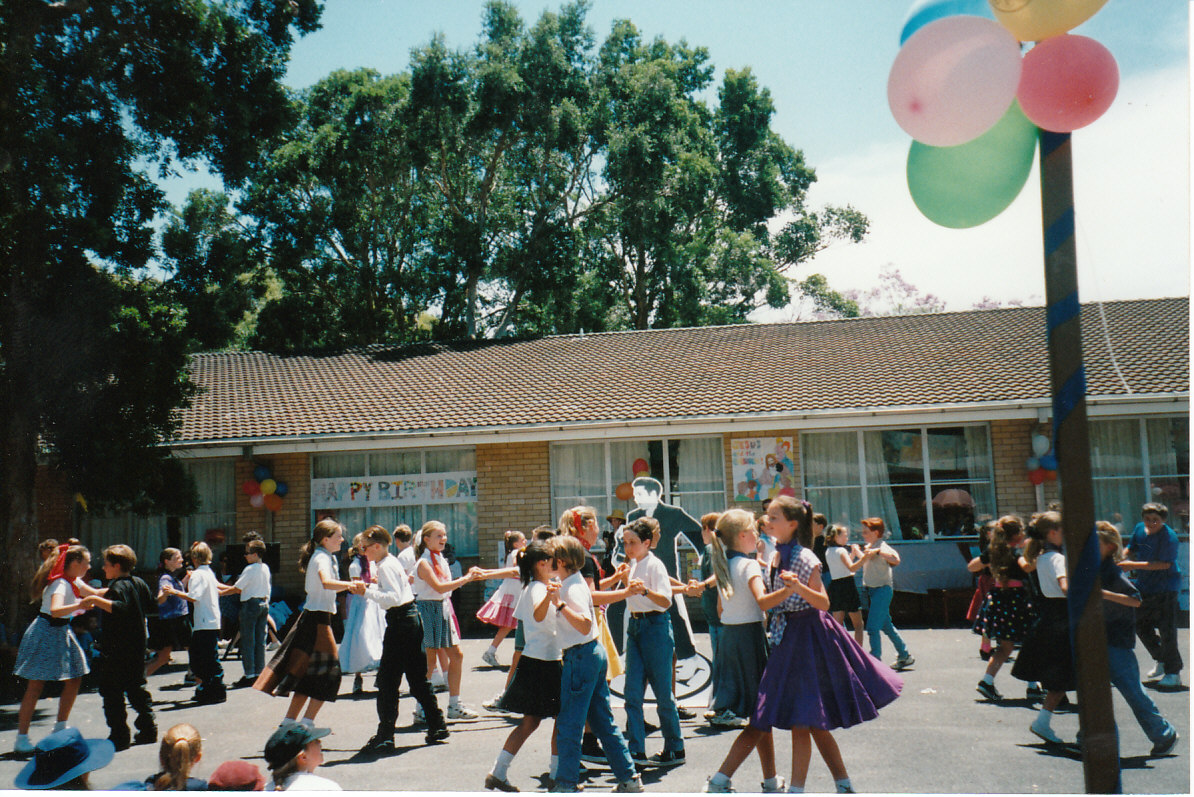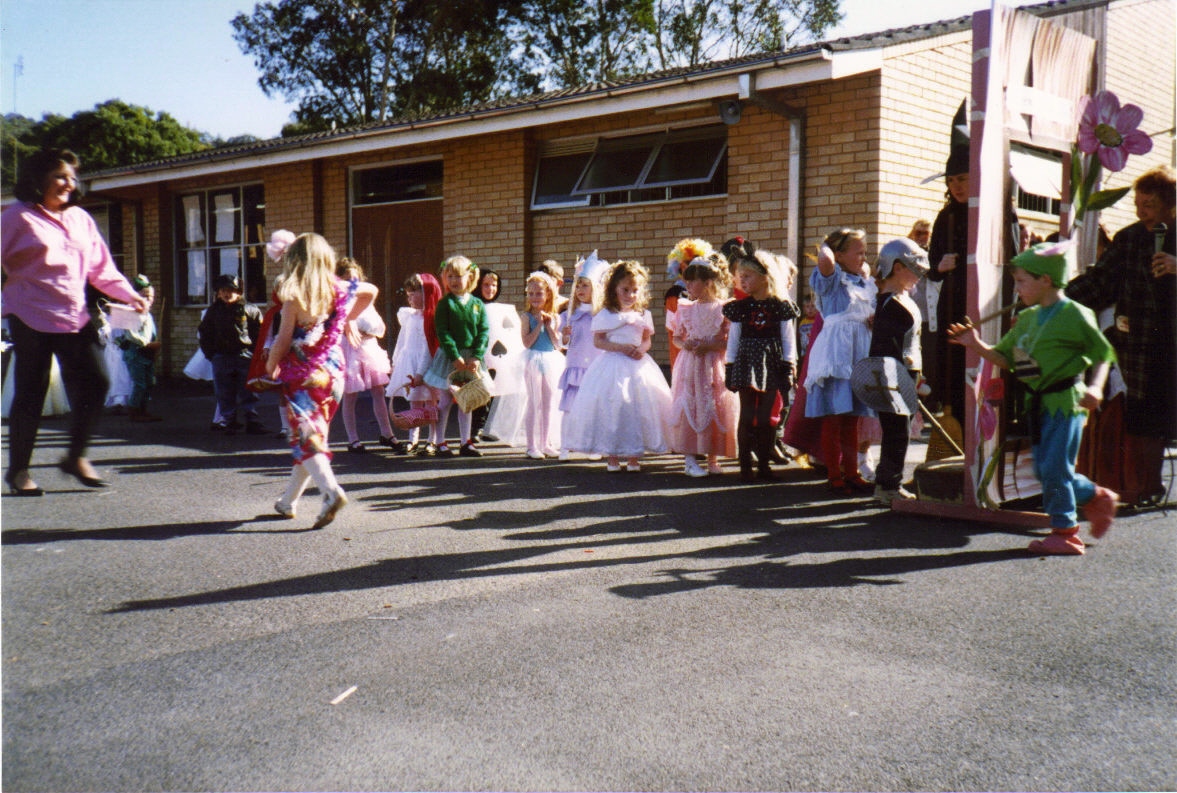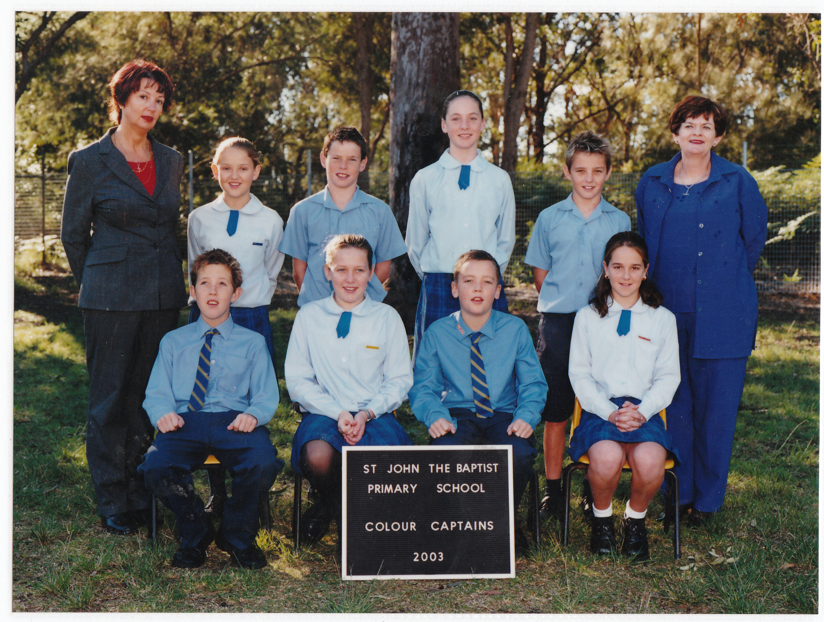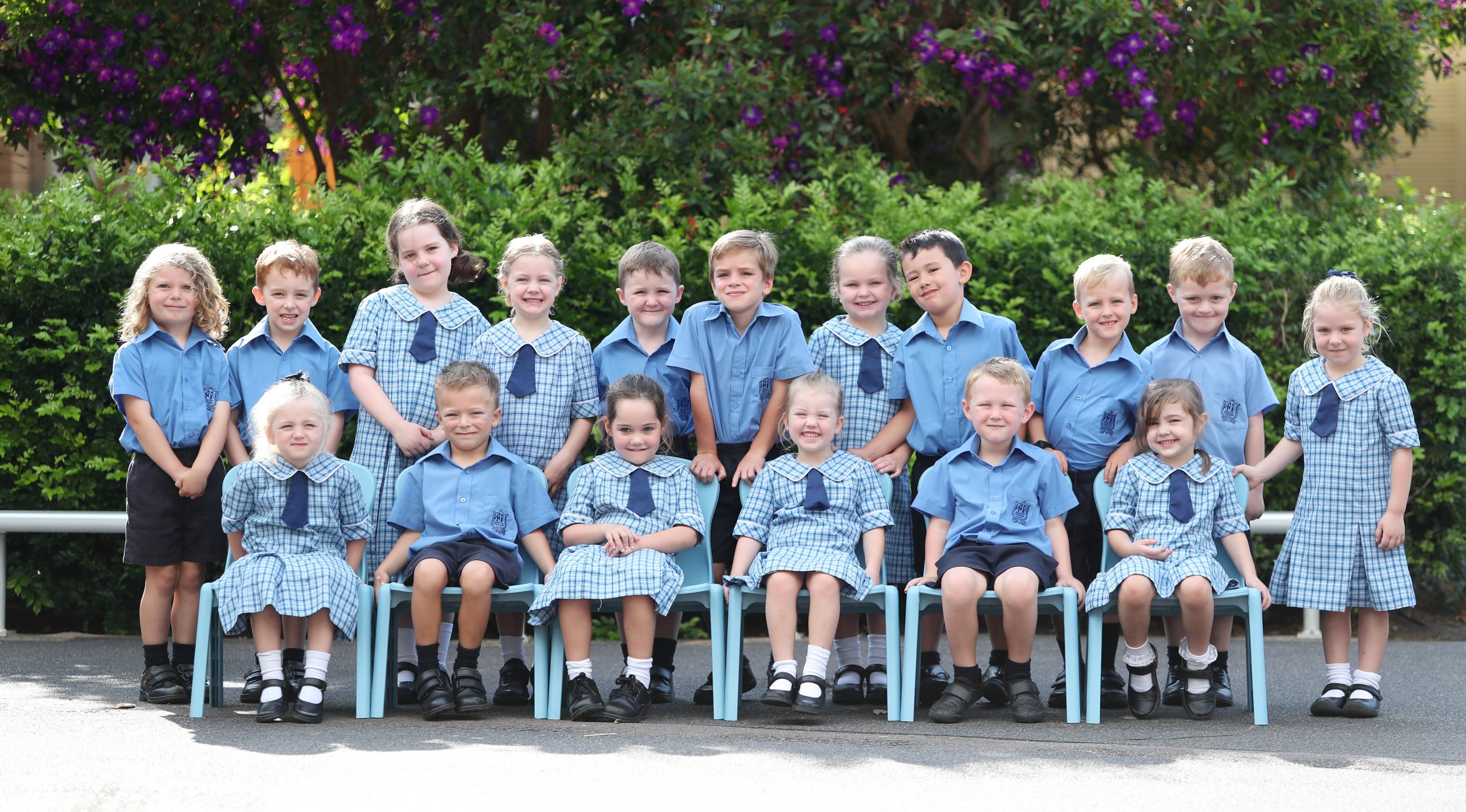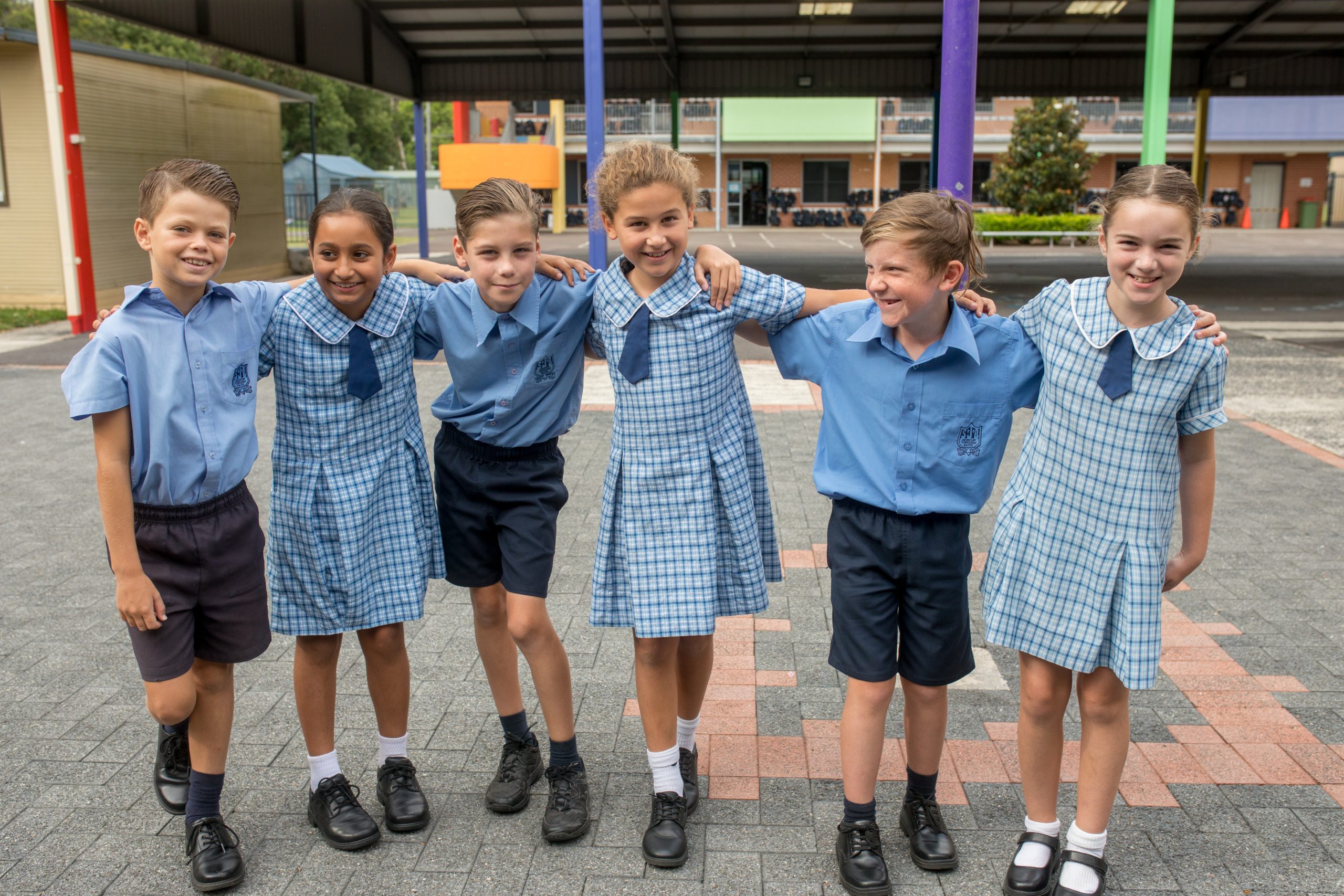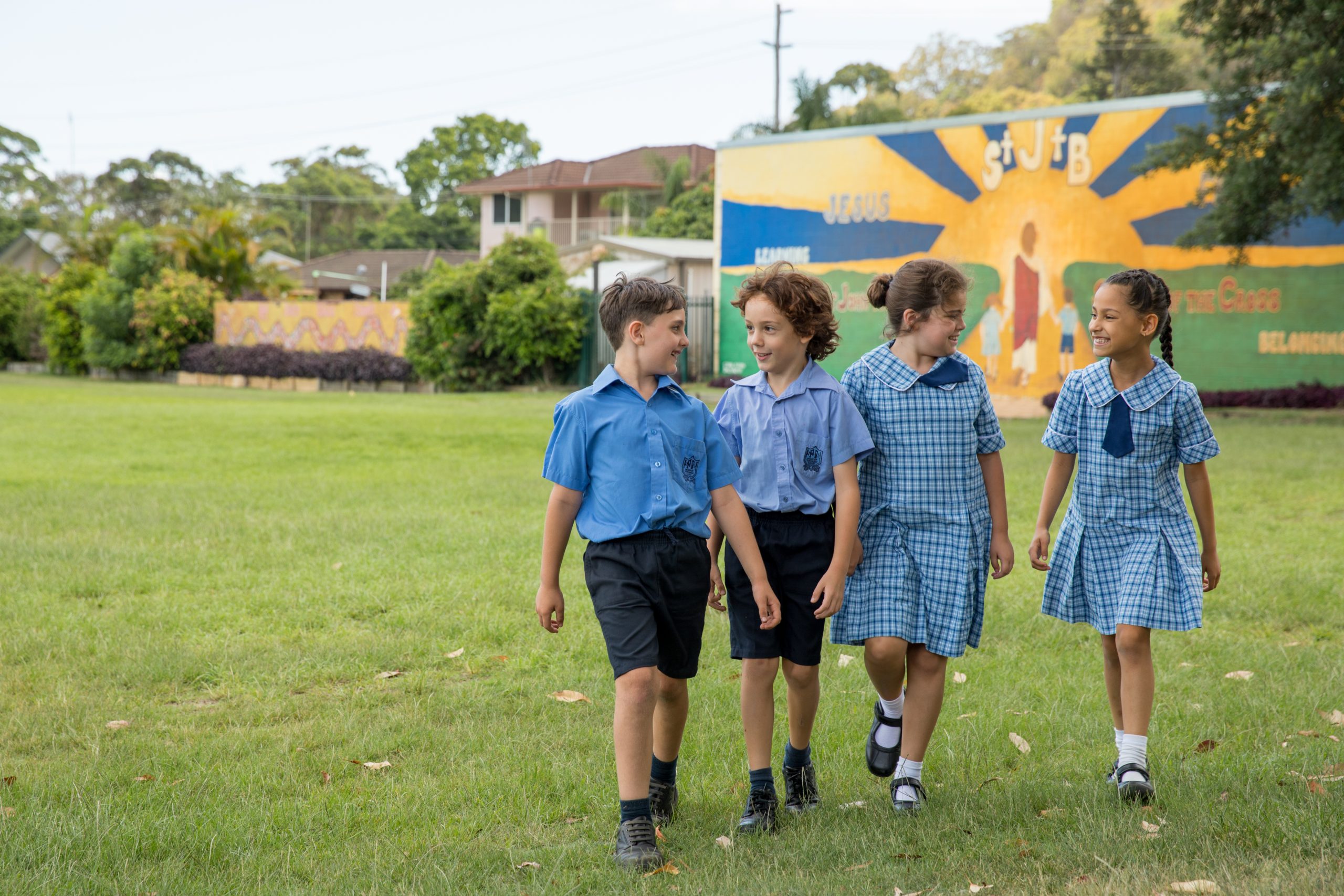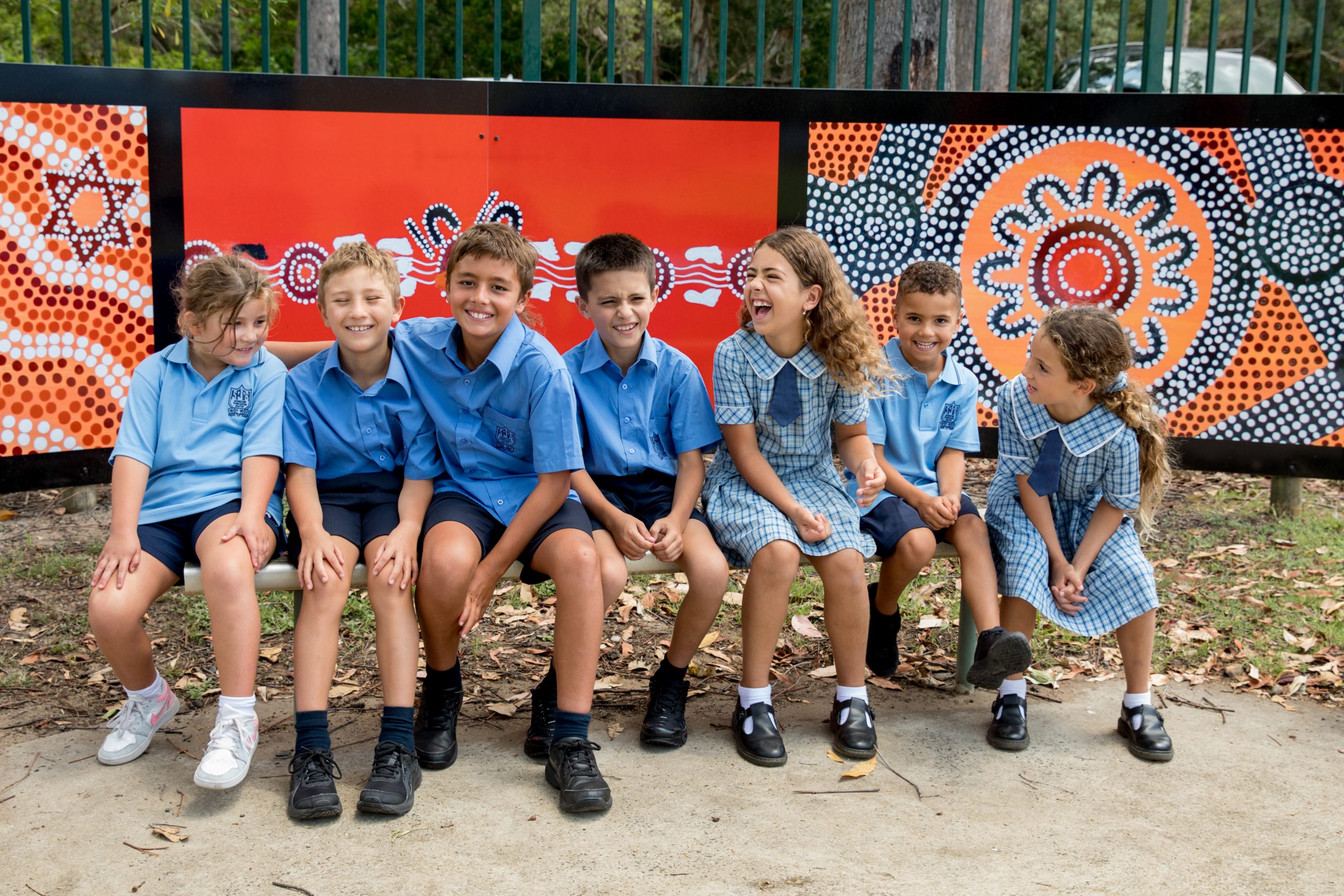 We'd like to acknowledge the Sisters of St Joseph that served in the Woy Woy Parish.
Since 1922, St John the Baptist School has been lovingly nurtured by the Sisters of St Joseph. Like their founder, Mary MacKillop, they filled the needs they saw. We were blessed with many (our records show over 110) teachers, administration staff and pastoral carers in our community until around 2003. While we have tried to mention all who contributed to our lovely school over the years, we are aware that in the linked list below, there well may be important people left off whose contribution is just as important to our history.
Sisters of St Joseph that served in the Woy Woy Parish