Are you interested in St John the Baptist for your child?
Enquire now for Kindergarten 2025 (or beyond) by simply completing the enrolment enquiry form today. We'll be in touch in early 2024 to share our upcoming Open Day event details.
It's not too late to enrol for 2024! Complete an enrolment form today or just complete our online enrolment enquiry form and we'll be in touch.
Enrolment Enquiry Form
Enrolment Process
Welcome to St John the Baptist, Woy Woy.
St John the Baptist is a close knit, supportive and nurturing community where the wellbeing of your child is pivotal to everything we do and plays a vital part in their learning success. We have a dedicated, talented and professional team who are proud of their commitment to the children's learning. Your child will gain a well-rounded education based on the Catholic values which underpin our curriculum. The school offers extensive greenspace enabling a wide range of sporting opportunities. Extra curricular activities include Greek and a comprehensive music program. Our kinder transition program enables new parents to meet other local families.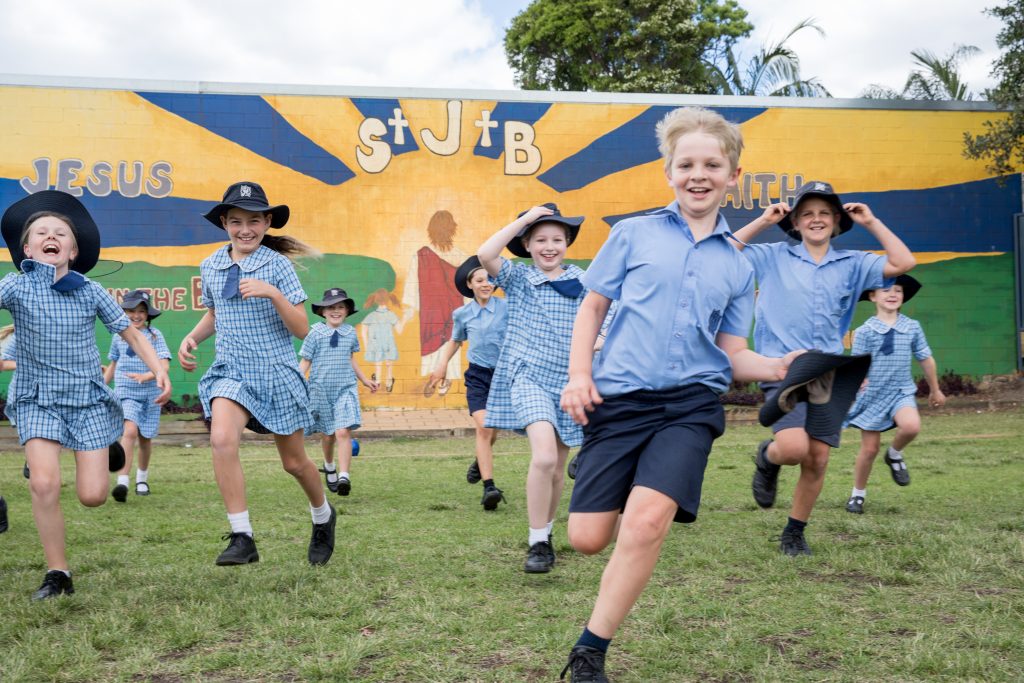 Don't just take our word for it, read some testimonials from our happy parents and students.