Intergenerational friendships are good for young and old
As people age, their social networks generally become smaller. Celebrations, events, and story-sharing across generations bring people together. It's these cross-generational moments that have great benefit to everyone involved.
For older generations, it provides an opportunity for continued engagement with the wider community. For our younger generations, it offers wisdom well beyond their own life experiences, and fosters stronger empathy and community connections.
Year 4 students from SJB Woy Woy prepared and presented Invention Ideas to their older friends at Hillview House last week. These ideas included a machine that measures how funny jokes are and a walking aid that had 4WD turbo wheels. Students absolutely loved this and communicated with residents with great respect.
Our Year 6 students, prepared questions to interview their wise and experienced friends. Tilly and Chloe chatted to 84-year-old Doreen and learned she used to be a singer and an actress, and still plays the piano for a crowd of residents at Hillview. Harry, Felix and Max met Peggy, who is turning 100 in two months, she was in the Air Force and shook King George V's hand once.
"While COVID temporarily put events like this on hold, we are thrilled to be reconnecting with Hillview House again. Students of all ages will have the opportunity to visit our older friends throughout the year, for discussions like this, special events, musical performances, handmade crafts, gifts, or cards." Principal, Nicole Davies explained.
"Our residents love having the local school children visit. It brightens their day and provides for meaningful and fun conversations and reflections in the days that follow." a Hillview House representative said.
St John the Baptist (SJB) Catholic Primary School Woy Woy is committed to fostering their intergenerational relationship with their neighbours at Hillview House Aged Care throughout 2023 and beyond.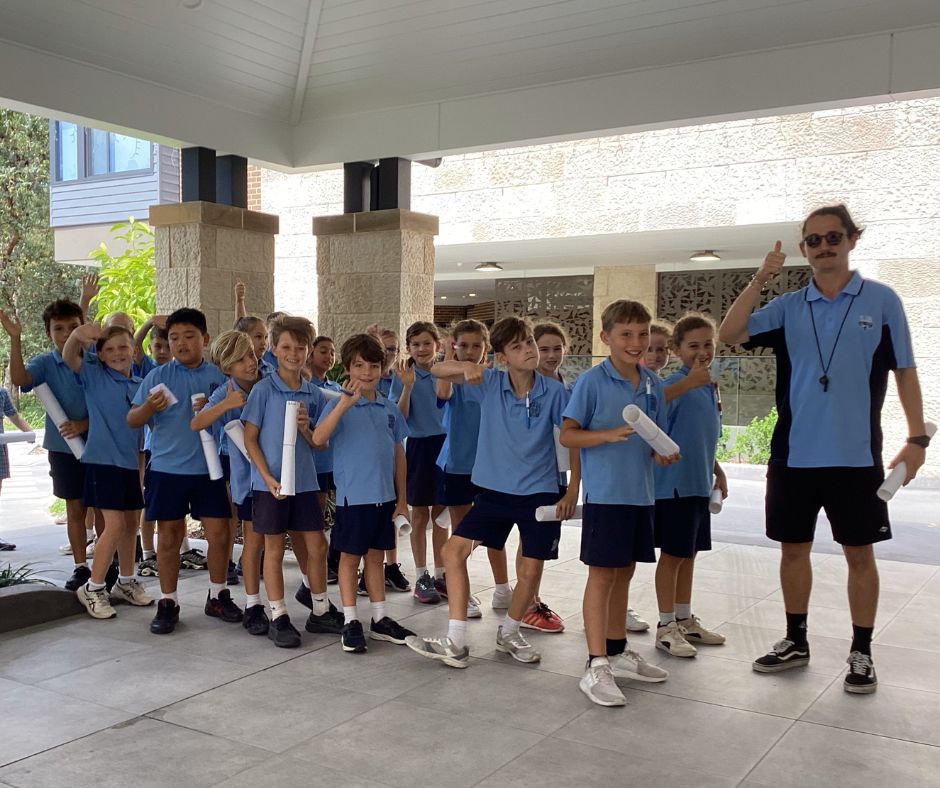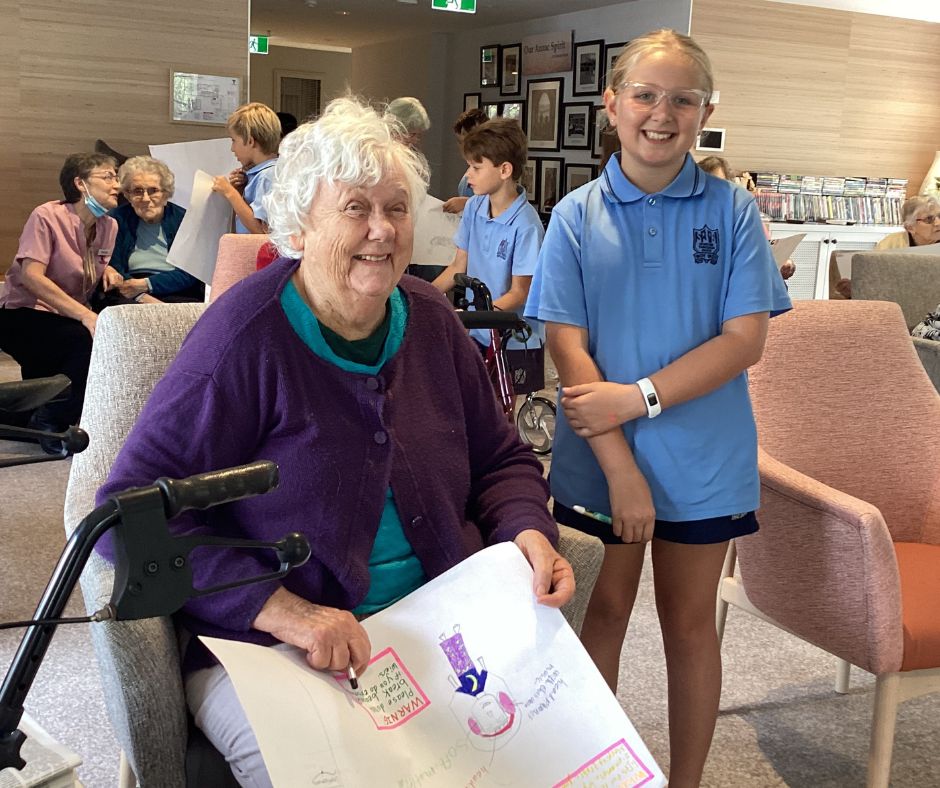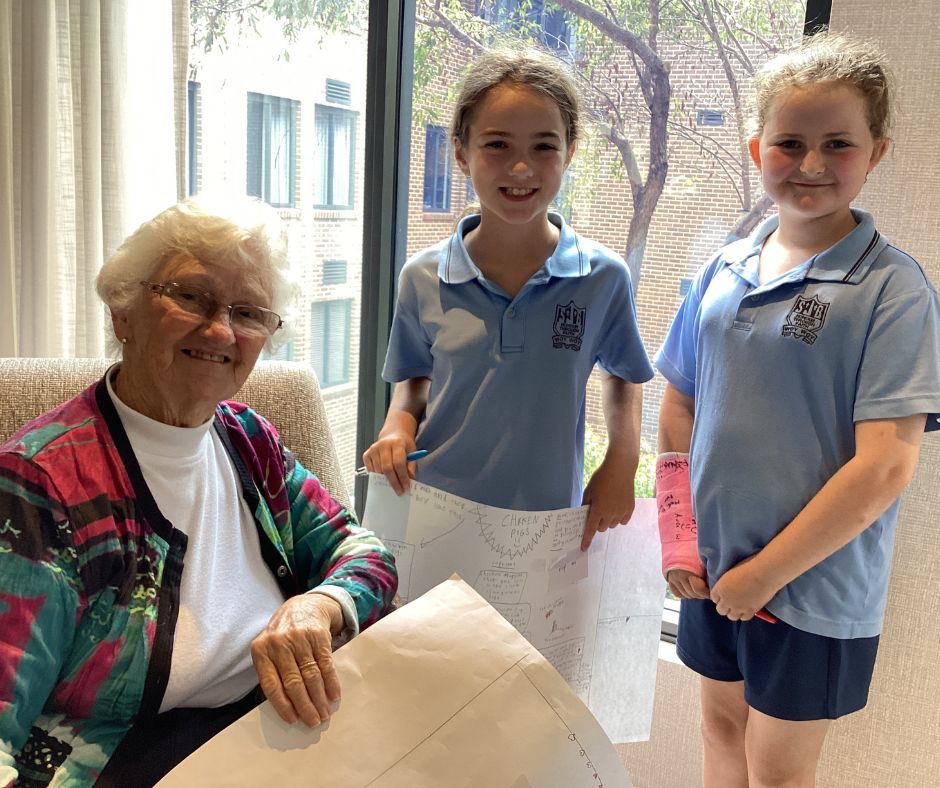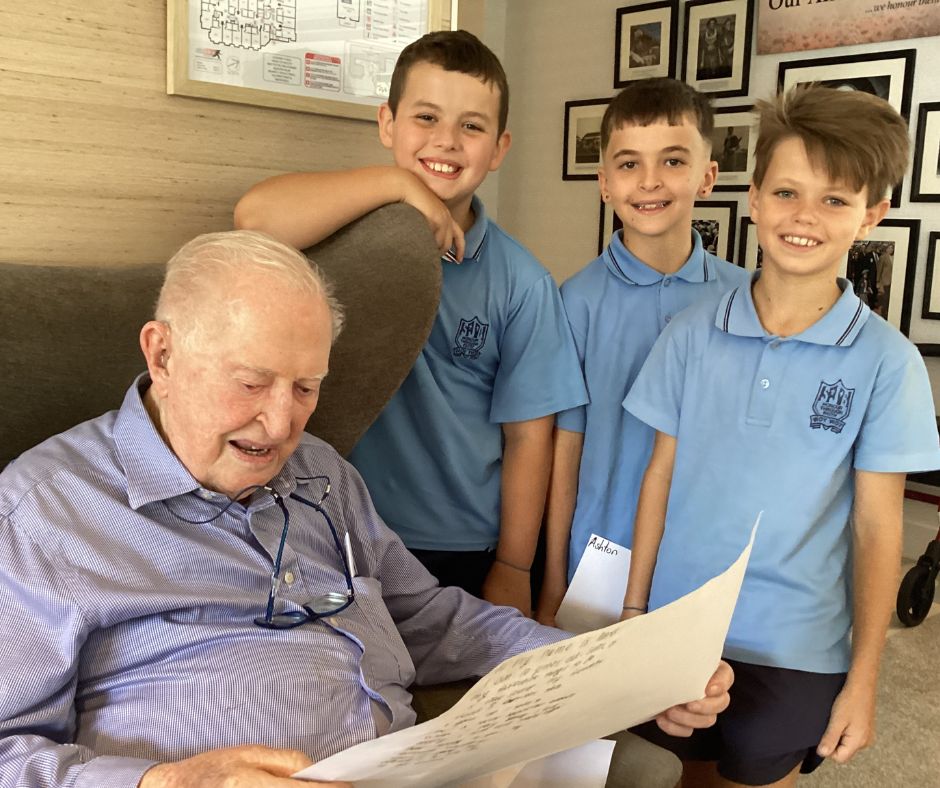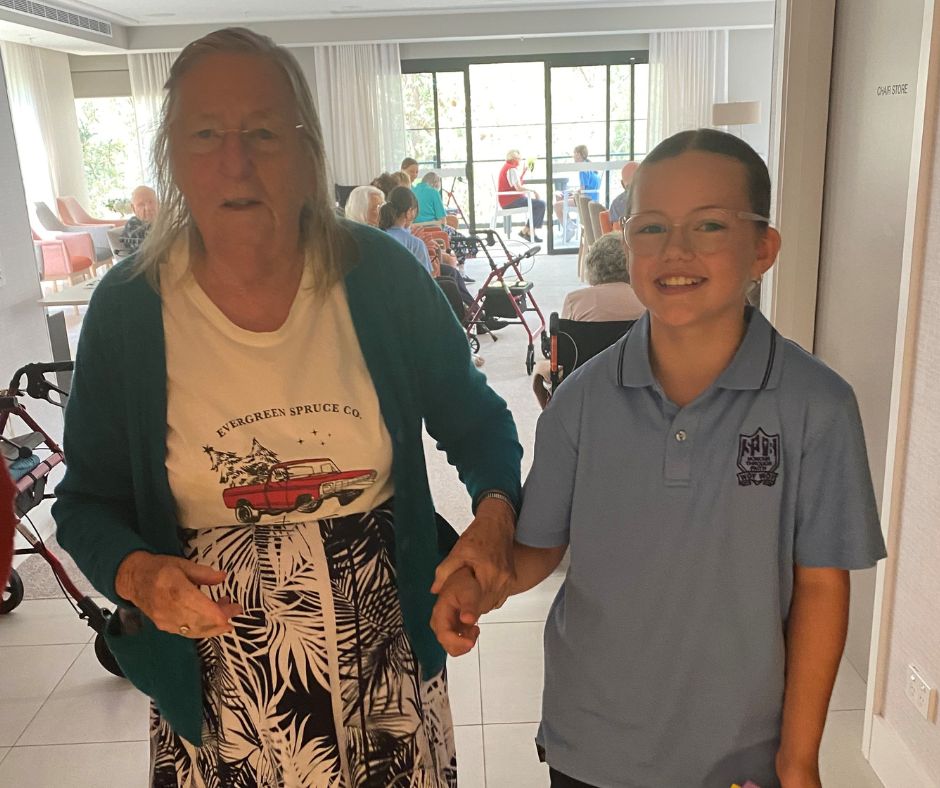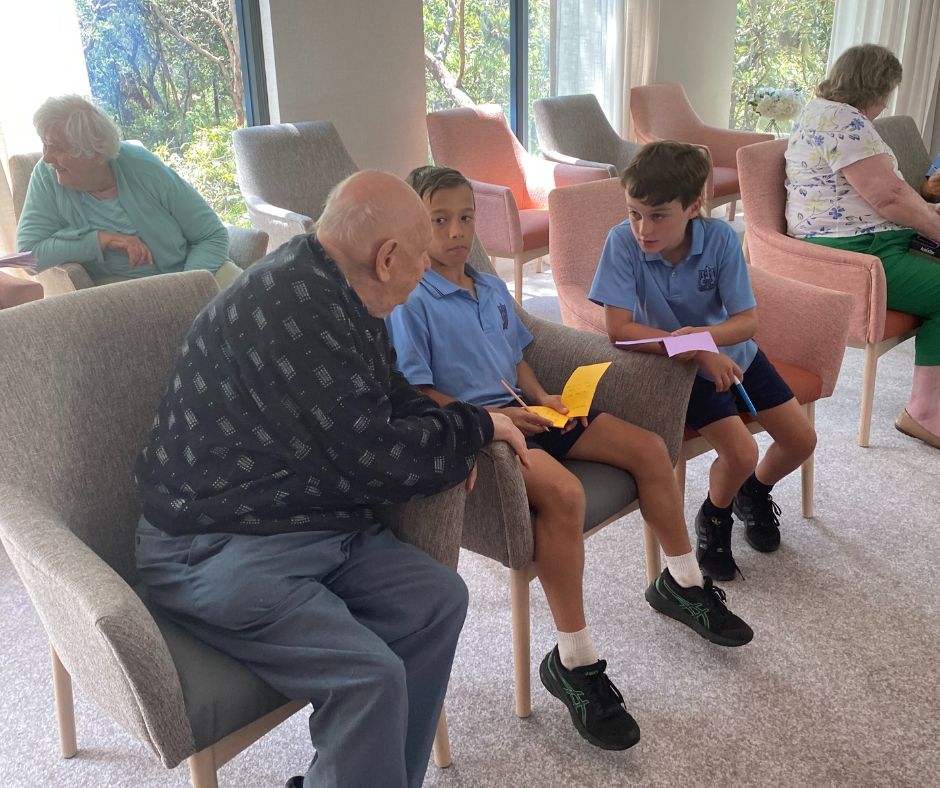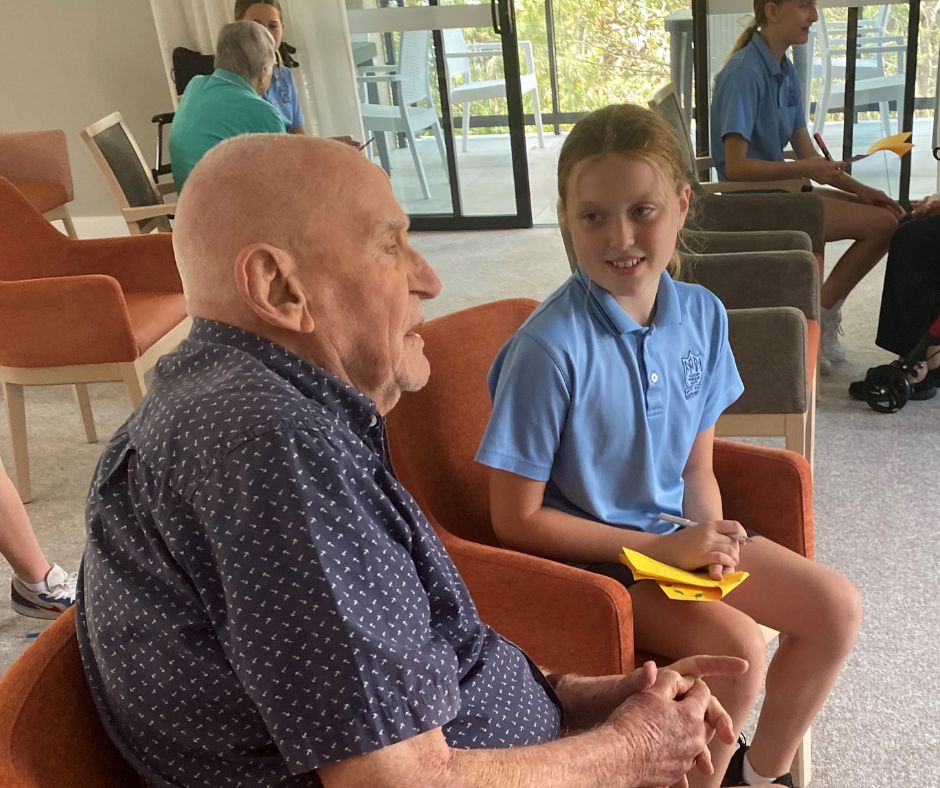 We are Enrolling Now!