It's our community that makes us different.
Come along to our Open Morning/Evening and see how we're inspiring our students to love learning and be the very best they can be.
Enrolling now for 2022!
St John the Baptist is a close knit, supportive and nurturing community where the wellbeing of your child is pivotal to everything we do and plays a vital part in their learning success. We have a dedicated, talented and professional team who are proud of their commitment to the children's learning. Your child will gain a well-rounded education based on the Catholic values which underpin our curriculum. The school offers extensive greenspace enabling a wide range of sporting opportunities. Extra curricular activities include Greek and a comprehensive music program. Our kinder transition program enables new parents to meet other local families.
Open Evening – Tuesday 30th March, 7pm – 8pm
Open Morning – Wednesday 31st March, 9:30am – 10:30am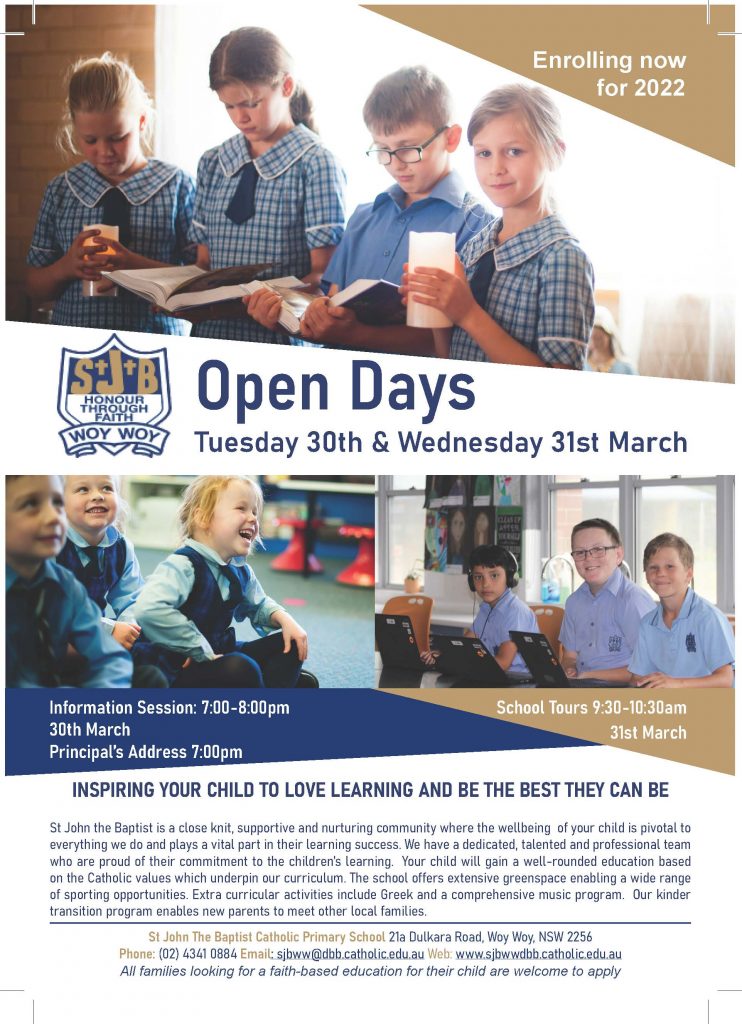 ENROLMENT INFORMATION